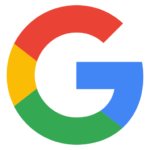 Website Google
Location: Mountain View, CA
Overview
The Director of Sustainability Product Management will work closely with the Vice President of Long-Term Bets to set and drive strategy across all products for sustainability. In this role, you will work cross-functionally to define how Google's current and future products will help users live more sustainably.
Google aims to build products that organize the world's information and make it universally accessible to our users. As a Product Manager at Google, you could be working on new technologies, platforms, consumer facing products, and/or enterprise systems. The end goal will be to match you with the team that best aligns with your interests, experience, and where you will have the most impact.
Responsibilities
Create, drive, and own the sustainability strategy across the Knowledge and Information portfolio.
Develop and drive new product ideas both connected to and apart from our existing Google products that can make global impact.
Partner with key stakeholders across the Knowledge and Information organization to establish the vision, socialize the strategy, and drive implementation.
Define metrics to determine progress and success across product areas.
Minimum Qualifications
15 years of product management experience (i.e., product conception and launching, building and growing multiple products).
Experience managing consumer products with a sustainability or social good component.
Experience influencing senior executive stakeholders and driving organization-wide measurable results.
Organizational leadership experience.
Preferred Qualifications
Experience influencing global organizations and senior executives and the ability to build strong relationships with internal and external stakeholders.
Proven ability to analyze, structure and break down complex business problems.
Ability to navigate ambiguity, and collaborate with and influence teams across boundaries.
Ability to effectively operate with enthusiasm, adaptability and flexibility in a fast-paced and dynamic team environment.
Commitment to building inclusive teams and team culture.
Exceptional leadership and communication skills.