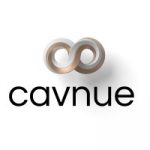 Website Cavnue
Location: Austin, TX (Preferred); Detroit, MI; Mountain View, CA; Arlington, VA; or Remote
Overview
Cavnue's mission is to bridge technology and road infrastructure to rapidly realize a safer, more efficient, and more accessible future of automated transportation.
The Project Development team within Cavnue achieves this mission by building out our next set of projects with road owners and private stakeholders. This includes i) supporting the needs of the Business Development team that is responsible for securing future opportunities ii) leading early-stage feasibility work in partnership with road owners, and iii) supporting the needs of the Project Delivery team that is responsible for securing pre-development agreements.
We are looking for an individual that is passionate about the future of roads, that is willing to think creatively, and is ready to roll up their sleeves and do the work necessary to help build Cavnue's next set of projects.
Responsibilities
Business Development support:

Providing technical support to the Business Development team as part of meetings and analysis
Supporting the development of proposals
Building the external awareness of Cavnue through participation in industry events, speaking engagements, and other marketing activities

Early-stage feasibility studies

Leading the development of Cavnue roadway assessment scans, planning and facilitating introductory workshop
Developing high-level corridor plans that may include 10% conceptual designs, project cost estimates, initial traffic demand analyses
Leading and managing the internal and external teams required to support these deliverables

Project Delivery support:

Provide as needed technical support on deliverables necessary for pre-development agreements, including environmental analyses, concepts of operations, 30% design drawings, or financial pro-formas.
Attend meetings as requested by the Project Delivery team.
Qualifications
7+ years of work experience preferred in civil engineering or transportation planning – ideally with exposure to intelligent transportation system (ITS) projects or roadway design projects
Education: BS in civil engineering or equivalent degree/work experience
Experience:

Experience working with State Departments of Transportation, including procurement opportunities
Experiencing delivering roadway or ITS projects for public sector client
Experience interfacing with senior executives both internally and externally
High business acumen with the ability to see around the corners for longer-range partnership implications
Strong presence and communication skills, both verbal and written
Quick thinker with a bias for action
Demonstrated track record of engaging with diverse cross- functional teams and external partners
A positive and self-driven individual, who is detail oriented, responsible, and desires to challenge themselves by learning new skills or technologies
Entrepreneurial drive with a demonstrated ability to achieve stretch goals in a fast-paced innovative environment