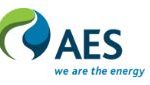 Website AES
Location: Arlington, VA
Overview
At AES, we're accelerating the future of energy, together. We imagine an energy grid that is 100% carbon-free and work every day to make that vision a reality.  The newly-formed Clean Energy unit builds on AES' strengths in renewables, energy storage, cutting edge technologies, and product innovation to create one of the largest and fastest growing clean energy businesses in the United States.  We are looking for passionate, motivated individuals who share our desire to create a 100% carbon-free future.
We're currently seeking a Director, Product Development to join the Clean Energy unit's Product Development team, whose objective is to identify, design, and launch new product lines that meet the needs of our customers.  The Product Development Director will be involved in all aspects of the process, from concept stage through deal execution. She/he will serve as the point person to manage one or more products in our evolving product portfolio, rigorously advancing them through the product development cycle, while also supporting the broader activities of the group.
Main Responsibilities
Identify attractive thematic areas or customer segments with underserved energy needs and significant TAM where AES should invest to develop new products.
Perform effective customer discovery engagements to uncover key customer needs, pains and requirements.
Develop a business case for AES to pursue particular new products, covering the market need, AES's competitive ability / advantage to serve that need, market size and growth, the product's unit economics, and the financial potential of the opportunity.
In collaboration with customers, lead a process of imagining, designing, and prototyping a solution to meet their needs; be creative and challenge customers to expand their thinking; incorporate customer feedback into our insights.
For each product, articulate a clear value proposition and drive development to achieve a tight product-market fit.
Drive new products through to transaction / sale
For high potential products, create and execute on a product development and delivery roadmap
Build and maintain an ecosystem of strong relationships among customers, suppliers, business partners, and other key stakeholders.
Create and revise commercial documents including proposals and contracts.
Foster relationships and work collaboratively with relevant AES teams.
Lead the preparation of high quality presentations and reports that effectively communicate findings and support decision-making for customers and AES leadership.
Travel to domestic or international locations for internal meetings, conferences, etc.
Qualifications
10+ years of work experience in the electricity sector, product development, product management, marketing, or sales.
Strong capability to engage collaboratively with customers, from product conceptualization through transaction.
Experience conceptualizing and developing new products, in either a start-up environment or an established company
Familiarity with products, markets, customers, trends, and technologies in the energy, electricity, renewables, and sustainability sectors
Capability to lead and work collaboratively across multiple teams and projects in a technical business environment with minimal supervision
Entrepreneurial drive for getting things done and a "make it happen" attitude with an intellectual curiosity to seek new opportunities and ability to quickly learn new areas of interest
Familiarity with lean product development concepts and the Challenger marketing model
Excellent communication skills, and strong ability to create and deliver effective messages (through presentations or technical / business-level writing)
Strong project management skills with the ability to manage and ensure the success of programs
Experience with CRM and collaboration tools
Highly analytical with strong research and problem-solving skills
Strong experience performing analyses in Excel and creating professional, high impact presentations in PowerPoint
Results-oriented, "can-do" attitude, and "get things done" mentality
Thrives in a fast-paced environment and can flexibly navigate ambiguity.
No compromise attention to quality and details.
Bachelor's degree, ideally in engineering or a technical / quantitative field.  Master's degree in related field (e.g. MBA) preferred.