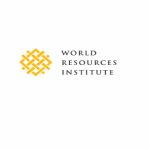 Website World Resources Institute
Location: Washington, DC
Overview:
In this role, you will be joining WRI at a pivotal moment as we seek to expand this important line of work, which has a strong focus on integrating climate change into financial decision-making. You will be responsible for setting the pillar's objectives, strategies, and plans, as well as proposing, designing, and directing knowledge and data products to promote sustainable private sector finance. You will play a critical role in the effort to sustainably invest WRI's endowment, serving as the Head of Sustainable Investing for the endowment.
Your other duties will include writing reports and other knowledge products, conducting outreach to key stakeholders, fundraising with donors, developing internal and external partnerships, and managing a team of 3-5 staff members. You will be expected to engage with and present research findings to investors, bankers, and their networks, along with government officials, media, and civil society.
You will report to the Global Director of the Sustainable Finance Center and coordinate closely with the Global Director of the Center for Sustainable Business and WRI's Chief Financial Officer.
This position is remote due to Covid-19, but you will be based in Washington, DC once restrictions have been lifted.
Responsibilities:

Program Management (25% of time required)
Manage the Sustainable Private Sector Finance strategy, projects, research, and communications in line with the Finance Center's strategic goals—informed by engagement and collaboration with WRI programs and external experts and stakeholders
Develop innovative new research/program concepts for how WRI can promote sustainable private sector finance, in partnership with other WRI programs and external organizations
Set project objectives, strategies, plans, and success criteria for the Finance Center's private sector finance pillar; monitor and evaluate performance for the pillar in line with these criteria
Serve as the Head of Sustainable Investing for WRI's endowment: work closely with WRI's Outsourced Chief Investment Officer, Chief Financial Officer, and Finance & Investment Committee to implement and continuously raise the ambition of WRI's sustainable investment strategy for its endowment, in line with WRI's Investment Policy Statement
Advocate for ideas internally with Center colleagues, across the WRI matrix, and with WRI leadership
Establish project and staff management processes for effective functioning of the pillar, and deliver on Center, pillar, or institutional processes
Supervise and provide leadership, creative direction and oversight to a team of 3-5 junior and mid-level staff, with room to grow the team
Proactively manage, change and devise contingency plans for workplans, funding, and staffing
Monitor pillar budgets and financial performance with support from the Center's Operations & Development Manager
Assist in resolving difficult or sensitive human resources or financial concerns
Fundraising (25% of time required)
Lead fundraising efforts for the pillar, in collaboration with the Global Director for Sustainable Finance, Development, and other WRI program leads—meeting a fundraising target of approximately $500,000 per year, with the aim of further growing the pillar over time
Leverage new and steward existing relationships with foundations, donor governments and/or individual donors to raise funds for the private sector finance pillar
Develop funding proposals and conduct outreach/funding presentations to potential donors
Research & Knowledge: (25% of time required)
Propose, design, and direct knowledge and data products to advance sustainable investing and banking practices
Author knowledge and data products on sustainable private sector finance (e.g. reports, briefs, data visualizations)
Collaborate with and support WRI's other programs/centers/international offices on work related to promoting sustainable private sector finance
Review knowledge products written by other WRI researchers
Outreach & Influence (25% of time required)
Manage relationships with existing partners and identify/cultivate new strategic partners to advance sustainable investing and banking practices
Attend forums and meetings and engage widely with private sector finance stakeholders and influence targets to present and disseminate research findings and recommendations, as well as lessons from WRI's own endowment experience
Collaborate with Finance Center's Communications Manager to identify influence opportunities and develop strategic outreach activities
Represent WRI and the Finance Center at internal and external meetings, serving as one of WRI's leading sustainable private sector finance experts
Author external-facing communications pieces (e.g. explainer articles, commentaries, etc.) to provide expert and timely views on key topics/developments, disseminate research findings and recommendations, and share lessons from WRI's own endowment experience
Engage with the media, as appropriate and in close consultation with the Center Director and communications staff, to disseminate research findings
Qualifications:
Masters or equivalent advanced work experience in business/finance (international, environmental, development or sustainable focus preferred), economics, public policy, international relations, international development, environmental science/studies
Minimum of 15 years of relevant full-time work experience with 8 years in a leadership role and 3 years of experience supervising and mentoring junior staff
Minimum 10 years of full-time experience working with private sector and/or governments and NGOs on sustainable private sector finance and related issues
Strong program implementation and project management skills
Deep knowledge of the financial sector, including asset management and banking industries
Experience with sustainable investing and/or banking
Demonstrated ability to connect research results to measurable external change
Exceptionally good writing, communication, and interpersonal skills
Strong quantitative and qualitative analytical research skills
Detail-oriented and organized thinker who can juggle multiple competing priorities
Experience with external communications and donor management
Ability to travel
US work authorization is required for this position
Preferred:
Professional and/or research experience in one or more of the following topic areas:

Paris-alignment methodologies and processes for investors and financial institutions (e.g. net zero transition plans)
Climate-related risks and their implications for investors and financial institutions, particularly climate-related physical risks and efforts to build resilience
Sustainability and climate-related financial disclosures
Climate justice and fostering a just transition