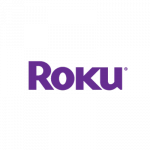 Website Roku
Location: San Jose, CA
Overview
Roku is the #1 TV streaming platform in the US. Roku pioneered streaming to the TV. Our mission is to be the TV streaming platform that connects the entire TV ecosystem. We connect consumers to the content they love, enable content publishers to build and monetize large audiences, and provide advertisers unique capabilities to engage consumers.
From your first day at Roku, you'll make a valuable — and valued — contribution. We're a fast-growing public company where no one is a bystander. We offer you the opportunity to delight millions of TV streamers worldwide while gaining meaningful experience across various disciplines.
Mirroring our corporate growth, we are growing our D&I team to help us better serve underrepresented audiences anywhere Roku is. In order to implement Roku's policies and programs related to social impact, outreach, education, and community programs, we are looking to hire a Social Impact. This role will find ways for Roku to best understand the challenges faced in various diverse communities and how we can meaningfully help. This is a highly collaborative role that requires a passion for people, an openness to new and uncomfortable conversations and the ability to charter new territory. The role is located in the San Jose office and reports to the Vice President of Inclusion Strategy & Talent Development.
From your first day at Roku, you'll make a valuable — and valued — contribution. We're a fast-growing public company where no one is a bystander. We offer you an unrivaled opportunity to delight millions of TV streamers around the world, while gaining a variety of meaningful and valuable experiences across a variety of disciplines.
We strive to make Roku a great place to work for experienced professionals who don't need a lot of handholding. We're independent thinkers with big ideas who act boldly, move fast and accomplish extraordinary things through collaboration and trust. We maintain high expectations for ourselves and others while we work hard to keep the overall workplace drama level low.
In short, at Roku you'll be part of a company that's changing how the world watches TV. We think that's pretty cool. How about you?
What You'll Be Doing
Providing education and awareness on challenges and disparities faced by diverse communities
Determining external outreach opportunities that could include but not limited to youth engagement, mentoring, or education and present recommendations that enable the company and its employees to give their time and expertise
Partnering with employer branding, employee resource groups, and university recruiting to communicate with and engage a wider range of diverse communities
Working closely with internal business units to determine local and global opportunities that leverage the strengths and talents of our employees and business in those areas
Managing multiple, complex outreach/event timetables successfully in a collaborative, fast paced environment. This includes leading post-event retrospectives, examining the efficacy of outreach events based on ROI metrics and progress
We're Excited if you Have
The equivalent of 7+ years of experience working within Foundations, Non-profits, or Diversity and Inclusion teams
3 + years of people leadership/managing with strong evidence of professional maturity, which includes trustworthiness and the ability to keep highly sensitive information confidential
3+ years of experience in a client facing, consulting, or public relations type role
Experience partnering with senior internal leadership to inform and guide the direction of diversity and inclusion external priorities in the short and long-term
Comfortable managing through ambiguity to define clear road maps, recommendations, plans and processes
Experience building, scaling and leading programs and managing external partnerships; quickly assessing gaps, opportunities and developing actionable and measurable plans to execute
Event planning and management experience
In order to be effective at Roku, you need to be a strong communicator, which means being able to describe issues and solutions to various audiences
Tolerance for ambiguity and the ability to pivot gracefully is a must
Good judgment and calm composure particularly in high pressure times
We would expect you to work fairly independently in an effective manner, selecting the most important tasks to complete and identifying what needs to be done next
If/when we return to office, when safe, this role will include 25% travel across all offices.