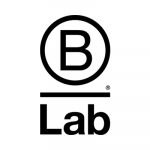 Website B Lab
Location: New York, NY
Overview
We have made it a priority to meet with, and hire from, a diverse pool of candidates – as we believe that a range of lived experiences, voices, and perspectives directly contributes to the success of our team.
This is an exciting opportunity to join an organization and movement working to make the global economy benefit all people, communities, and the planet. A leader in economic systems change, our global network creates standards, policies, and tools for business, and we certify companies—known as B Corps—who are leading the way.
The Global Programs team designs, builds and implements innovative programs and strategies to engage businesses and other stakeholders in building an inclusive, equitable, and regenerative economic system. This team is core to B Lab's Global Theory of Change, and collaborates across departments and and with a range of partners across the globe to ensure we are successfully working towards this ambitious vision.
Job Summary
As the Director Global Programs at B Lab Global, you will grow, manage, and inspire a highly effective team developing and deploying a suite of programs that deliver on our global vision. Specifically, this role will have the opportunity to:
Build on the foundations of 10+ years of movement-shaping programs across the B Lab Global network
Strengthen and amplify the programmatic work done to date, and formalize new effective processes and governance
Drive cross-functional and cross-regional efforts that grow our movement's credibility and influence
Become a leader and thought partner through collaboration with colleagues from around the world
Bring innovative ideas to the global network, such as for new global programs and strategies
The Director of Global Programs oversees all of B Lab Global's programs. They have an accountability to ensure strategic coherence and integration across the programs and to advocate for their integration with B Lab's other strategic objectives. The primary responsibility of this position is to steward programs that generate learning and impact at scale through collaboration and financial sustainability. To do that, the Director of Global Programs must keep one eye on the horizon to help programs adapt accordingly; manage, mentor and empower four program managers; and proactively collaborate with the B Lab functions, Global Partners, and external partners upon which program and strategy success depend.
In addition, the Director of Global Programs is expected to promote coordination and shared learning between global partners in those objectives that are decentralized, such as B Corp Community and Collective Actions. These inputs will be important to design and implement new innovations and new global programs for the coming years, both related to impact and financial sustainability.
The Director of Global Programs reports to the Lead of Global Network and Strategy – Juan Pablo Larenas.
Core Functions
Oversee the Program Management function at B Lab and strategy [50%]
Strategic oversight of the Global Programs: Ensure programs scale and evolve effectively and successfully
Oversee for program coherence and integration with B Lab's other global and enabling objectives. In addition, that are also managed through the same frameworks, philosophies and logic, from collaboration with internal and external stakeholders, to budget and business model principles (if applicable)
Mentor, support and oversee Program Managers. Ask questions that push them to think differently, challenge assumptions, and help them make better choices. Hold them accountable for learning and course correcting towards getting better results. Empower, and challenge them to lead and grow, and to become better managers themselves.
Develop processes and channels to identify, improve, and share program innovations across Global Partners, and support Program Managers in learning and acting on best practices from local programs
Keep one eye on the horizon to help programs adapt accordingly. Ensure that learning and innovation is a key element of current and future program development, and that it is based on experiences and ideas from across the global network.
Proactively collaborate with the B Lab functions, Global Partners, and external partners (funders and other strategic partners) upon which program and strategy success depend.
Connect Global Programs and Global objectives with external partners strategy and deployment
Explore the possibility of new Global Programs in the future, related to our Theory of Change and Global Objectives (Eg: B Corp Community, Collective Actions)
Financial Sustainability [40%]
Lead the strategy for financial sustainability of the Impact Management, B Corp Certification and MNC Pathway Global Programs
Lead new earned income opportunities for the different global programs and lead the implementation, especially Impact Management, B Corp Certification (small and large companies that are not MNCs) and MNC Pathway (BMB and Certification)
Exploring other innovations from Global Partners that have the potential to scale globally. Work closely with the finance team at B Lab Global and global partners.
Support organizational development [10%]
As needed, serve in the Global Leadership Team alongside functional and global peers as the programs expert. Help design the agenda and help program managers prepare the material for discussion in these meetings, as needed.
Help develop and refine the theory of change, strategy, organizational structure, business model and budget that enable the B Lab Global Network to succeed.
About You
For success in this role, the ideal candidate may consider themselves:
Have been in program management roles with increasing levels of experience, with a slight preference for formal education in business management, project management of other related fields (or work experience)
Have experience managing various employee levels from individual contributors to managers, as well as building out functional teams
Are an empathetic leader that earns trust and psychological safety from direct reports, peers and stakeholders through active listening, humility and flexibility
Are a natural communicator/presenter, who is also able to communicate effectively in English (written, spoken)
Have a keen eye for details in budget management, data analytics and program design
Are technologically savvy, with the ability and experience to navigate our standard technology Google Suite, or a comparable cloud-based file storage/ Salesforce, or a comparable CRM / Slack
Please note in your application if you have:
Management within non-profit organizations either in the US or other countries
Business model development and financial analysis skills
Hesitant to apply? Even if you do not believe that you meet 100% of these skills or experiences but feel that this is a great role for you, we would still like to hear from you!
Compensation
B Lab offers a competitive compensation plan that includes:
An annual salary in the range of $123,000 to $130,000
Excellent health benefits package including access to medical, vision and dental coverage
Paid time off for vacation – in your first year, you'll start with 3 weeks (prorated in a calendar year)
403(b) with a match of up to 3%
Unlimited sick and personal time – if you need it, use it
After your first year of employment, 40 hours paid time off for community service; paid parental leave; and a professional development budget (we assess this PD budget annually)
Hiring Process
We require the following in order to consider your application:
Resume and responses to our accompanying application questions. Cover letter is not needed.
If you progress through additional stages in the hiring process you can expect to:
Complete an introductory one-way video interview via Spark Hire
Complete a brief a hiring exercise
Participate in up to 2 live video interviews
We will begin reviewing applications on May 24 and will continue until we identify a diverse and qualified candidate pool.
Please note: All applications will be reviewed by our team, and all candidates will receive a status update via email after their application has been reviewed, which we expect to complete by June 7. Due to capacity constraints on our hiring team, we are unable to provide you with a specific status update beyond these parameters.
If we can offer reasonable accommodations to you in the application or interview processes, or if you have feedback on how we could improve the equity or accessibility of our recruitment, you are welcome to contact us at careers @ bcorporation.net with the subject line "Accommodation request – Director of Global Programs application". Please note that we are unable to respond to general status inquiries or other messages that are unrelated to accessing our application or interview processes.
About B Lab
B Lab is transforming the global economy to benefit all people, communities, and the planet. A leader in economic systems change, our global network creates standards, policies, and tools for business, and we certify companies—known as B Corps—who are leading the way. To date, our community includes nearly 4,000 B Corps in over 70 countries and 150 industries, over 8,000 benefit corporations, and 100,000 companies managing their impact with the B Impact Assessment and the SDG Action Manager.
B Lab believes an equitable and inclusive work environment and a diverse, empowered team are key to achieving our mission. We're not looking for candidates who are "culture fits." We're looking for candidates who can expand our perspective and challenge business as usual. We strive to foster an environment where all staff can bring their whole selves to work, by their own definition.
As an organization, we stand against anti-Black racism and all forms of oppression including transphobia, classism, sexism, and xenophobia. We commit to a focused and sustained action to dismantle racist systems, policies, practices, and ideologies within ourselves and our networks. As we continue to learn about injustice, we embrace radical reorientation of our consciousness and will listen to the voices of Black, Brown, Indigenous and marginalized peoples to catalyze equitable outcomes for all.
At B Lab an equitable, diverse and inclusive workplace is one where all workers, whatever their gender, race, ethnicity, national origin, age, sexual orientation or identity, education or disability, feel valued and respected. We are committed to a nondiscriminatory approach and provide equal opportunity for employment and advancement in all of our teams, programs. We respect and value diverse life experiences and heritages and ensure that all voices are valued and heard.