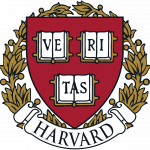 Website Harvard University
Location: Cambridge, MA
Overview
The Justice Health and Democracy (JHD) Impact Initiative at Harvard University's Edmond J. Safra Center for Ethics (EJSCE) seeks a Director of Content & Strategy.
This is a new, grant-funded position that will be situated within the Edmond J. Safra Center for Ethics. At present, the Center has two major strategic initiatives, and the new JHD Director of Content & Strategy will oversee one of these—the Justice, Health, and Democracy Initiative. A collaboration with New America and Brown School of Public Health, the JHD Initiative develops principled, accessible policy guidance, designed for practitioner use, particularly focused on the intersecting  problems of public trust, health equity, justice, democratic participation, and political economy, in the U.S. and around the globe. Through the Justice, Health and Democracy (JHD) Impact Initiative, EJSCE experts, in collaboration with colleagues at New America and Brown, work directly with local leaders and practitioners in a range of professional contexts to clarify overarching policy needs and objectives anchored in ethical principles, and to develop practical approaches to a new social contract that improves people's lives. The model is multidisciplinary and responsive to the on-the-ground issues that practitioners face. It connects expertise to the needs of practice with "orient-do-learn-do" cycles of research, policy implementation and locally-driven innovation. The model is building an innovative approach to translational work (i.e. making academic expertise accessible to practitioners in real time) for the social sciences and humanities.
The JHD Initiative encompasses multiple project workstreams on themes ranging from genetic science and health equity to Covid recovery and technology and democracy. Each workstream is headed by a faculty member, post-doctoral fellow, or graduate student, often with the support of graduate and/or undergraduate research assistants and staff. The translational process involves agenda setting, stakeholder mapping and engagement, development of clear deliverable objectives, project management, dissemination, and implementation hand-offs. In addition, the JHD Initiative partners with on-campus initiatives to support webinars and programs building on the JHD research and translational work. The Principal Investigator for the JHD is Nien-hê Hsieh, Acting Director for the Edmond J. Safra Center for Ethics.
The JHD Director of Content & Strategy will engage in direction-setting and substantive work related to the project workstreams while also assuming overall project management and coordination from the PI. This will involve hiring key staff in the areas of project management and research, as well as coordinating closely with EJSCE leadership on hires for communications. In addition, the role involves establishing operational processes, tracking and managing workflow for the existing team as the professional team gets fully built out, and creating and managing budgets. The JHD Director of Content & Strategy will work in close collaboration with Professor Hsieh on all of the above. This position will also join the leadership team at the EJSCE and will work with the Executive Director to ensure alignment of the JHD initiative with the overall mission of the Center. As a leadership team member, the JHD Director of Content & Strategy will be responsible for internal communications with EJSCE staff related to the JHD initiative and for partnering with other leadership team members to ensure smooth operations across all domains of EJSCE work.
This term position will be renewed annually, based on business need and funding availability. The position is currently grant-funded for three years, with a strong likelihood of extension.
Responsibilities
Serve as subject matter expert on topics relating to initiative; serve as a delegate for the PI and other project leads in high-level meetings; serve on Center's Leadership Team to ensure alignment of goals with Center's priorities and mission. In consultation with the PI and partner project leads, identify goals and priorities; drive the strategic planning and implementation processes forward.
Collaborate with faculty director and peer directors at partner institutions for specific project selection and research design; oversee programmatic work and execution of projects of the three research tracks (Justice, Health & Democracy), aligning with research track leads on content and ensuring deadlines are met and deliverables reached. Develop and implement staffing plan and provide oversight of human resource functions, including recruiting, hiring, and managing staff; explore and secure strategic partnerships; serve as liaison to Faculty Committee and other contributors to promote engagement with projects.
Provide fiscal management including oversight of budget planning, and securing additional funding from philanthropic, government, and other sources.
Manage sponsored research activities, including grant applications and reporting, in consultation with the Center's Grants Manager.
Develop organizational structure for the work and track workflows, providing project coordination and oversight until all key personnel are in place; manage transitions.
Interview and make hiring decisions for JHD administrative staff, in collaboration with Center staff and JHD team members; serve as supervisor for JHD admin staff (1 non-exempt FTE Project Manager position) and temp workers, as needed;  assign and review work, conduct annual performance reviews and take corrective action, up to and through termination, as needed; provide administrative oversight for up to 6 JHD Graduate and 4 Undergraduate student researchers.
Provide oversight and execution of administrative functions, including infrastructure development, compliance with Harvard and FAS policies and procedures, and space identification.
Basic Qualifications
Master's degree; Minimum 5 years of progressively responsible administrative management experience in research, academic, or relevant setting, and including at least 2 years of direct professional staff supervision.
Additional Qualifications and Skills
PhD, MBA, or other terminal professional degree preferred in social sciences, humanities, natural sciences, public health, communications, or other relevant fields. Work experience generating subject area expertise also of interest as alternative to a degree. Familiarity with Harvard is desirable. Demonstrated success leading collaborative projects and achieving exceptional operational results.