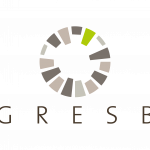 Website GRESB
Location: Amsterdam, Netherlands
Overview
GRESB has conducted annual Infrastructure Fund and Asset Assessments for the last five years, building on the success of the Real Estate Assessment. Together, these assessments have established GRESB as the leading global ESG benchmark for real assets.
The position offers a unique opportunity to work in a mission-driven organization that is shaping the markets of the future and paving the way for a more sustainable real asset industry. Your main responsibility is to lead the Infrastructure Team to develop and implement the Infrastructure Assessments, (at the fund and asset level) and related processes. You will be reporting to the Chief Sustainability Officer.
Role and Responsibilities
Lead the development and execution of the Infrastructure assessment and benchmarking methodologies with a focus on data quality and structured non-financial data
Relationship management and stakeholder engagement across all infrastructure sectors, on a global scale (i.e. institutional investors, infrastructure companies and fund managers, data and solution providers, industry bodies)
Support and advice to Infrastructure groups within the GRESB Foundation (our stakeholder representation platform)
Collaboration with media, research partners, industry bodies and professional associations (including liaising on sector specific initiatives)
Thought leadership through developing GRESB-related knowledge materials, such as blog posts, opinion pieces and positioning papers
Speaking and representing GRESB at industry events, seminars and conferences
Team leadership (2-3 staff report to the role)
Requirements
5-10 years of experience in infrastructure asset / investment management, consulting, or engineering
A minimum of Master's degree in a relevant field such as finance, engineering, economics, business, geography, or sustainability
A good network of stakeholders within infrastructure investment and development
Ability to work in a dynamic, multi-cultural scaleup environment
Strong verbal and communication skills
Knowledge of environmental or sustainability reporting is desirable
Experience with regulatory and voluntary reporting and/or rating tools is desirable e.g. GRESB, PRI, CDP, GRI, TCFD, CEEQUAL, ISCA, Envision, SFDR, EU Taxonomy, SASB
Fluency in English is mandatory – other language skills are a plus, but speaking Dutch is not a requirement
Benefits
Involvement in a fast-growing international organization that is globally recognized as the leading sustainability benchmark for real assets
Work within a passionate team, dedicated to achieving GRESB's vision of Sustainable Real Assets
Compensation that matches your experience and a bonus of up to 20% of your gross salary
25 days of paid holidays
Company pension plan
Personal development budget of EUR 2,500 annually
Free public transport to and from work inside the Netherlands
Live in Amsterdam, one of the world's most international and sustainable cities
Work from home or work from the office: we have adopted a hybrid way of working that supports your preference, depending on COVID 19 regulations
About GRESB
GRESB was launched by a group of large pension funds who wanted to have a better engagement with their managers on Environmental, Social and Governance (ESG) issues. In the intervening years, we have grown to become the leading ESG benchmark for real estate and infrastructure investments across the world. Our ESG data and benchmarks now cover over USD 5.3 trillion in real estate and infrastructure value and are used by more than 100 institutional investors to make decisions that lead to a more sustainable world. We have an engaged community of asset managers who are proud to participate in our annual benchmarking process and a group of inspirational industry partners and ESG service providers who amplify our reach. The GRESB team comes from diverse backgrounds with experience spanning climate, sustainability, data science, software development, real estate, infrastructure, and the capital markets. We're passionate about tackling the sustainability challenges by providing insights that will power the markets of the future and enable investors to allocate the world's capital in a more responsible way. We are an energetic group of 45 people, covering many different nationalities, located in Amsterdam, with satellite offices in Washington DC and Sydney. We care deeply about creating a positive and inclusive working environment where everyone feels comfortable contributing their ideas.