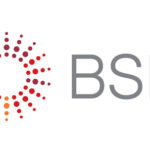 Website BSR
Location: New York or San Francisco
Overview
Directors lead an industry or practice area, including setting the strategy, leading business development and member engagement, and overseeing team management. Directors also play the Project Director role for consulting and grant-funded projects that provide high value to BSR members and partners.
Financial Services: BSR works with approximately fifty member companies in the financial services sector, including private capital investors, banks, insurance companies, asset managers, and financial technology companies.  The Director will work closely with BSR's financial services team to enhance the sustainability of these member companies and to integrate ESG investing and sustainability considerations into their investments, products, and services.
ESG / Responsible Investing Leadership: The Director, Financial Services and ESG Investing would lead BSR's overall approach to working with our member companies, both financial companies and non-financial companies, on their ESG investing needs and areas of interest as it related to their work with BSR. This would include being the BSR in-house expert on ESG investing trends, standards, relationships, and expectations for our member companies.
Consulting Services and Project Directorship: Directors play the role of Project Director in delivering consulting services and other project work to member and non-member companies across a range of sectors. Directors provide oversight—and often hands-on support—for the delivery of best-in-class consulting services and other project work (e.g. leading a Collaborative Initiative). Directors typically oversee multiple ongoing projects, working actively with Project Teams, and providing thought partnership to Project Managers. Project Directors typically lead the relationship with senior clients, and have ultimate responsibility for quality, time, and budget performance.
Business Development and Member Engagement: Directors are responsible for recruiting new member companies, deepening relationships with business leaders, and developing new business opportunities across their practice. Directors are responsible for driving revenue generation in partnership with BSR's global cluster leads.
External Representation: Directors represent BSR to external audiences globally by presenting at relevant conferences; demonstrating thought leadership through writing and publishing blogs, reports, and publications; forming beneficial external relationships and partnerships; and proactively seeking opportunities to raise the profile of BSR more broadly.
About BSR
BSR is a global nonprofit organization that works with its network of more than 250 member companies to build a just and sustainable world. From its offices in Asia, Europe, and North America, BSR develops sustainable business strategies and solutions through consulting, research, and cross-sector collaboration. Visit www.bsr.org for more information about BSR's more than 25 years of leadership in sustainability.
We are proud to say that we have a team of some of the most talented and motivated people in the industry working in our global offices in Copenhagen, Guangzhou, Hong Kong, New York, Paris, San Francisco, Shanghai, and Tokyo.
Qualifications
Deep knowledge and experience in financial services and ESG investing, as well as other key sustainability content areas, such as: sustainability management and strategy, climate change, human rights, and/or DEI.
Master's degree in business, sustainability, or CSR with minimum of 12 years of relevant professional experience from a top-tier financial services/investment/financial firm, consulting firm, NGO, or similar role or equivalent education and experience.
Significant experience with developing and maintaining senior-level client relationships; pursuing and creating business opportunities; and overseeing multiple projects under tight deadlines.
Track record of success in business development, client/relationship management, and exercising influence with senior leaders.
Knowledge and experience related to business processes such as strategic planning, organizational development, training programs, performance management, change management, etc.
Proven leadership and people skills, including a demonstrated ability to mentor other team members to improve skills and effectiveness.
Experience managing multiple, disparate projects simultaneously.
High degree of fluency in English, with fluency in a second language a plus.
Excellent presentation and facilitation skills. Strong organizational skills.
Exceptional written and verbal communication skills and well-developed interpersonal skills for high-level interaction with staff and Board of Trustees.
Willingness to undertake up to 25% business travel post COVID.
High ethical standards and commitment to BSR core values of leadership, respect, and integrity.
Any offer of employment is conditioned upon the successful completion of a background investigation.