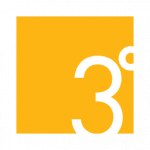 Website 3Degrees
Location: US, variable
Overview:
3Degrees exists for one simple reason – to make it possible for businesses and their customers to take urgent action on climate change. As a certified B Corporation, we provide renewable energy and emission reduction solutions to global Fortune 500 companies, utilities and other organizations around the globe that want to join the fight against climate change, and we can't do it without you. Join us! Headquartered in San Francisco, 3Degrees serves clients around the world like Netflix, Unilever, Ahold Delhaize, Etsy, and Mastercard.
The 3Degrees Energy & Climate Practice consulting team helps organizations reduce their greenhouse gas emissions worldwide through carbon reduction, decarbonized transportation solutions, and renewable energy. Our clients include Fortune 500 companies and utilities, as well as educational institutions and nonprofits.
This role will help lead the Energy & Climate Practice's carbon business line, within the Global Climate Strategy part of the practice. You will lead client engagements, client satisfaction and growth, and guide and develop team members all within the focus of carbon strategy, thermal solutions, and transportation-related decarbonization projects. You will work directly with our most important clients and work to exceed client expectations and enhance our reputation in the market. Our Directors act as business partners to other teams to develop new clients, grow new markets, and innovate new services.
Responsibilities:
Within 3-6 months you are independently leading Carbon and Renewable Energy strategy engagements
Within 3-6 months you are successfully fostering, mentoring and guiding teams of junior and mid-level team members to meet client expectations
Within 3-6 months you are effectively collaborating with 3Degrees Business Development teams to close and deliver high-value projects
Work in 4 primary roles:
1) Serve as Director on accounts and projects throughout our practice. With a primary focus on carbon strategy, as well as advising on renewable energy, and transportation-related decarbonization for clients around the world.
Manage small strategy or analytical teams to deliver all aspects of project delivery for multiple projects; including scope, schedule, budget, and client engagement
Mentor Managers to translate client needs into a scope, price, set of deliverables and work tasks within 3Degrees' consulting metrics
Manage delivery of client work products while managing team members assigned to the project
Analyze project delivery risks, mitigate risks and identify opportunities for additional client support
Proactively track, analyze and report on actual project performance against the plan
Be accountable for client satisfaction, budget, operational excellence, project profitability, team performance and engagement and new business development within your areas of influence
2) Work with Sales/Business Development to secure new clients and new scopes of work.
Act as a consulting subject matter expert across our areas of expertise, partnering to develop scopes of work alongside BD and clients, pricing engagements and providing review of proposals
Demonstrate executive presence, confidence and consultative selling skills in partnership with Business Development in order to effectively develop new business
Foster new business opportunities within existing clients – identifying areas of need and working with Sales/BD and the client to establish extensions, expansions and new opportunities to serve
Participate and contribute to Account Planning for existing clients
3) Through reputation, contacts and capability, increase our attractiveness to our targeted client base.
Play a visible role in representing 3Degrees in industry forums;
Support the development and execution of our marketing efforts by participating in thought leadership, speaking engagements and other opportunities to increase 3Degrees' and our partners' visibility, differentiation and reputation.
4) Play an active role in the operational excellence and growth of our Practice and our company.
3Degrees is large enough to make a huge difference in the world, and small enough that YOU can make a huge difference here. Our Directors are in high demand for cross-company initiatives.
Qualifications:
You bring extensive expertise in renewable energy and/or carbon markets and consulting. You excel at developing new opportunities and consulting execution within these markets. You are also a successful mentor and leader accustomed to collaborative and hard-working environments.
It's difficult to be successful here without a good head for numbers, regardless of your experience level. Our most successful team members have a Bachelor's degree in science, engineering or economics, and graduate degrees are common
At least 5-10 years experience in a management consulting role within a well-respected firm; preferably in carbon strategy, thermal solutions, energy, utilities, renewable energy, transportation or other relevant domain
Deep domain expertise in carbon strategy, thermal solutions, energy, utilities, renewable energy, sustainability or transportation
Extensive experience (at least 8 years) in management; including but not limited to complex project execution, program strategies, including tasks such as obtaining budget and decision-maker approvals, reviewing and negotiating complex contracts, solving difficult problems with few resources, educating stakeholders
A passion for serving client needs; joy in other peoples' success; empathy and superior listening and people management skills
Exceptional written and oral communication skills, including experience making presentations to external clients, client stakeholders, prospects, internal stakeholders, and the public
Exceptional and proven analytical, quantitative and problem-solving skills