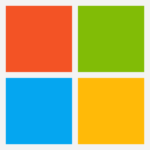 Website Microsoft
Location: Redmond, WA; Austin, TX; Houston, TX; Chicago, IL; Phoenix, AZ; Atlanta, GA
Overview
Are you passionate about sustainability, justice, and equity? Microsoft is committed to building a more just and equitable sustainable future in the US and around the world, and CO+I Sustainability is hiring a principal program manager to help advance our commitments to be carbon negative by 2030, zero waste by 2030, water positive by 2030, protect more land than we use by 2025), while using justice-centered strategies. 
Cloud Operations + Innovation (CO+I) group plans, delivers, and operates Microsoft's cloud infrastructure to bring compute capacity to over 200 Microsoft internet/web properties worldwide. Within CO+I, the Sustainability team sparks and scales and reports on datacenter initiatives that help the company meet its global sustainability commitments.  
Microsoft's Cloud Operations + Innovation (CO+I) is the engine that powers our cloud services. We deliver the core infrastructure and foundational technologies for Microsoft's over 200 online businesses including Bing, MSN, Office 365, Xbox Live, Skype, OneDrive and the Microsoft Azure platform. Our infrastructure is comprised of a large global portfolio of more than 100 datacenters and 1 million servers, managed by a team of subject matter experts working to support services for more than 1 billion customers and 20 million businesses in over 90 countries worldwide.  
As part of the CO+I Sustainability team, you will design, pilot and build a business case to scale new initiatives related to water, waste and ecosystems, building on a body of work that was co-created with external environmental justice experts. You will collaborate across multiple stakeholders both internal and external to Microsoft. 
As part of the CO+I Sustainability team, you will drive programs to design and deliver on our public sustainability targets, focusing on cross-functional relationships and interdepartmental alignment. In a rapidly changing environment with daily innovations and scale-out, you will have the long view, acting pre-emptively to identify strategic goals and build buy-in. In alignment with our Microsoft values, we are committed to cultivating an inclusive work environment for all employees to positively impact our culture every day. 
Responsibilities
Identify, pilot and scale approaches to integrate environmental justice into sustainability initiatives across water, waste, and ecosystems.

 

Collaborate with internal and external stakeholders to co-create community-led solutions within datacenter regions.

 

Build business cases for local initiatives and global scaling of programs.

 

Influence the industry to adopt environmental justice models via position papers, case studies, participating in coalitions and speaking at industry events.

 

Manage a budget for program implementation.

 

Drive sustainability public targets reporting across Cloud Operations and Innovation (CO+I) 

 

Interface with central corporate sustainability team to align on milestones & timelines and ensure their data and content needs are met. 

 

Serve as single point of contact for all CO+I sustainability execution teams, prioritizing the minimization of rework and duplicated/unclear communication. 

 

Work with central corporate sustainability team to prepare various documents, including annual public sustainability report, annual CDP inventory report, semester and quarterly data summaries.  

 

Lead CO+I efforts to prepare data, documentation, and presentations for Climate Council meetings and monthly CO+I sustainability leadership reviews; prepare and review ad hoc blogs, slide decks, and briefs. 

 

Build and maintain strong partnerships with cross-functional teams involved in datacenter operations, sustainability execution, public targets, advanced development, sales, and other functions. 

 

Continuously scan and prepare stakeholders for new developments across sustainability pillars (carbon, water, waste, ecosystems) in a fast-paced environment. 

 
Required Qualifications
Minimum 7 years of experience with the following:

 

Working in global corporate environmental sustainability, program management, including budgeting.

 

Incubating and scaling new programs using organizational change management techniques.

 

Ability to set project goals, create a work plan and direct self and others toward achievement.

 

Collaboration with diverse, cross-sector stakeholder groups (corporates, governmental, NGO, frontline community organizations).

 

Exceptional written, presentation, and Interpersonal skills: communicate effectively and concisely with stakeholders and leaders about our programs and objectives. 

 
Preferred Qualifications
3 years of experience working in environmental and climate justice, collaboration with frontline organizations and/or lived experience. 

 

Influence without authority.

 

Data management and/or business analytics.

 

Root cause analysis.

 

Personal resilience and optimism.

 

Demonstrated adaptation and flexibility in the face of change. 

 

Comfort in ambiguity.

 

College or university degree, with US Armed Services Honorable Discharge or additional 4+ years' experience 

 

Proficient at Microsoft Office products and collaboration software  

 

Familiarity with EJ and social impact indicators and capable of analysis to quantify impact.

 

Experience in multiple environmental impact areas, including water, waste, and ecosystems.

 

Demonstrated track record of creating innovative approaches to adapting corporate processes and policies to solve environmental problems.

 

Experience working with individual contributors, technical specialists, managers, and executives across disciplines. 

 

Demonstrable impact on a global program, with clear targets and milestones.