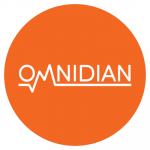 Website Omnidian
Location: U.S. Remote
Overview
Omnidian is building a more sustainable future for the planet. We assure that IoT-enabled distributed energy assets perform at their best through our passionate teams, our innovative technology, and by creating an amazing customer experience. We're a well-funded, growth-stage company offering the potential for enormous impact, both on our products and on the world.
The Director of Business & Strategy Development is responsible for defining the strategy, vision and execution for new partnerships, markets, products and opportunities. This role sits at the intersection of Sales, Product and Operations and reports directly to the Chief Strategy Officer.
Responsibilities
At Omnidian we believe in trust and autonomy. How you create an impact as the Director of Business & Strategy Development is ultimately up to you! Here is an outline of some of the things you'll be doing:
Drive new strategic ideas and initiatives
Expand Omnidian's relationships in the Distributed Energy ecosystem (eg., PV, Storage, etc.)
Identify new markets, products, partnerships and opportunities (e.g., OEMs, Platforms, etc.)
Drive awareness and revenue Work with the CEO, CSO, SVP of Sales and the remainder of the executive team to assess strategic ideas, to – prioritize them, and ultimately to bring them to life
Conduct extensive research and develop expertise in the strategic initiatives' you champion.
Share findings with colleagues and build institutional knowledge and excitementGenerate, consider, and incorporate different perspectives,
particularly those which are creative
Proactively structure projects, plan execution, and see projects through to completion.
Act as a negotiator in dealings with external parties
Execute projects in a thoughtful and timely manner, with an eye toward generating exceptional resultsIdentify ways to set goals and to measure the results of strategic work
Qualifications
Proven record of identifying new opportunities, assessing them and achieving success
Advanced understanding of the Distributed Energy ecosystem (eg., PV, Storage, etc.)
Bachelor's degree (advanced degree preferred) or related experience 10+ years of professional experience
Requires a strong business awareness, impeccable presentation and interpersonal skills as well as drive, determination and that most elusive quality that is belief.
Skills
At Omnidian our team members have unbounded enthusiasm for making a difference. In addition to representing our mission and values, you possess the following skills:
Influence: You have proven success introducing new concepts and ideas and driving change across teams.
Advocacy: You can represent the opportunity while balancing the financial impact to the organization.
Analytical Skills: You can structure and process data and draw insightful conclusions that will be accretive to Omnidian.
Goal-focused: Your focus must always be on meeting targets and you must demonstrate that you have the ability to pursue a long-term strategic vision while remaining flexible enough to respond tactically to changing demands or unexpected opportunities.
Action and Perseverance: You proactively identify business opportunities with a bias for action
Empathy: You know when to offer advice and when to listen. You seek to understand other points of view.
Negotiation: New business always requires new terms, and it will be your responsibility to ensure that the terms agreed upon are favorable to Omnidian.
Creative: Whether it is seeing new ways existing opportunities could be developed, or finding completely new routes to market, creative thinking is essential for the role.
Communication: Your verbal and written communication is clear, concise and articulate.