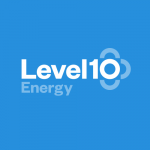 Website LevelTen Energy
Location: Seattle, WA or Austin, TX, possibility for Remote
Overview
LevelTen Energy, Inc. ("LTE") is a software company headquartered in Seattle that provides multiple products (the "Platform"), including those designed to facilitate renewable energy PPAs ("PPA Marketplace"), PPA contract monitoring ("Performance Monitoring"), and the purchase & sales of renewable energy assets ("Asset Marketplace") in a highly efficient manner. Each Platform product incorporates sophisticated analytic engines to forecast value & risk associated with individual PPA and asset offers.
The Director, Asset Marketplace will lead the team's prospecting, sales, advisory, and execution for LevelTen's Asset Marketplace product suite in North America. The Asset Marketplace product suite provides developers and other renewable investors a user-friendly, cloud-based marketplace for buying and selling renewable energy projects. In this role, the Director will be responsible for regional leadership of sales, marketing, business development, and asset transactions. The Director, reporting to the VP Asset Marketplace, will be expected to implement LevelTen's strategy for executing engagements with buyers and sellers, animating counterparties to participate and respond on the Asset Marketplace and advising customers through the transaction process. LevelTen seeks a candidate who has deep experience in the renewable energy industry, including asset M&A, and is eager to take initiative in a growing team and company to make a positive impact.
Responsibilities
The Director of Asset Marketplace, North America will:
Own and implement a holistic strategy for engaging renewable energy project developers to use the LevelTen Asset Marketplace for buying and selling renewable energy assets via a user-friendly, cloud-based marketplace; the initial focus will be on pre-construction development projects;
Cultivate and advise developers on their acquisition strategy and typical terms & conditions for structured transactions, with the aim of achieving transactional sales and volume goals;
Support the development of a suite of M&A standards, form transactional documents, and data intake fields tailored to the North American M&A environment to create a streamlined Platform approach to asset purchase & sale;
Improve and standardize lifecycle processes/touch points in the developer user experience, including developing standards for introductory calls, demos, and continuous engagement;
Demonstrate the value of LevelTen Asset Marketplace to developers and asset investors/owners to catalyze robust participation in the Asset Marketplace;
Collaborate with the Developer Services transaction team to deploy strategic outreach to strengthen relationships and ensure robust seller participation in the Asset Marketplace;
Inform the Marketing team's strategy to drive new developer engagements and industry awareness of the Asset Marketplace;
Contribute to the refinement of existing products and services and develop new business opportunities based on market research among the particular needs of North American developer/investor clients;
Achieve sales and engagement key performance indicators (KPIs), as well as other leading & lagging indicators of Asset Marketplace success.
Qualifications
The ideal candidate will have the following experience/expertise:
Minimum 5 years experience executing renewable energy M&A and/or other transaction execution;
Experience in wholesale electricity markets, with progressive experience overseeing complex energy projects or managing teams;
You are highly respected in the industry and have a demonstrated history of publications, citations, and conference appearances to support this profile;
Comfort with cold calling, direct sales, business development and marketing;
Fluency in wholesale electricity markets, corporate renewable energy procurement, and renewable energy development;
Commitment to accelerating the renewable energy transition;
A degree from accredited college/university;
Ability to travel (post-COVID);
Demonstrated ability to work cross-functionally with a variety of internal groups;
Demonstrated initiative and resourcefulness when developing and executing new strategies;
Exceptional attention to detail;
Superior written and oral communication skills;
An interest and aptitude in building and fostering positive relationships with key stakeholders;
A high level of integrity;
Computer skills including Microsoft Office, and other professional software, Asana and SalesForce a plus;