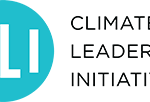 Website The Climate Leadership Initiative
Location: San Francisco, CA or Remote
Overview
As the world enters a make-or-break decade for solving climate change, the Global Climate Strategies (GCS) team at CLI will play a vital role in guiding new climate philanthropists to the bold, outsized impact needed to solve the most profound challenge of our time. Operating from an unparalleled strategic perch, this is an exciting opportunity for an experienced climate specialist to join the growing GCS team to deliver world-class, systems-oriented expertise to accelerate high-impact climate philanthropy. CLI has such a unique vantage point as it looks across a broad, cross-cutting landscape of intersecting issues and philanthropic investment models on climate. CLI also has access to the best minds in the field — from funders to experts to those implementing solutions on the ground — and the Deputy Director will be joining an organization that is translating all of these assets into trusted resources and real action for philanthropists.
CLI is a highly matrixed environment employing a sophisticated model of collaboration and engagement. Organized into three pillars of work — Philanthropy, Global Climate Strategies, and Communications — these teams work in close partnership with each other across multiple geographies. Together, they draw ultra-high-net-worth individuals into climate philanthropy, advise them on the most impactful strategies and solutions, and present ideas in a way that compels action.
In concert with the Philanthropy and Communications teams, GCS works to cut through the complexity of climate change and give philanthropists who are new to the space confidence to act with the urgency and scale that the climate crisis demands. GCS builds on CLI's network model of advisors from around the world to source, vet, and lift high-impact, leading-edge climate solutions. The guiding principle for this work is to make it simple for new philanthropists to draw from the proven strategies of trusted peers, and curate the "big ideas" needed to unlock climate philanthropy at scale.
The Deputy Director will bring a genuine respect for this unique and powerful collaboration model, working in a participatory way across the organization and through CLI's extensive global networks.
About the Climate Leadership Initiative
The climate crisis touches all of our lives and impacts everything we hold dear. There is no question that solving this crisis is a formidable challenge — but the good news is that climate change is a problem with solutions.
With less than 2 percent of global philanthropy investing in climate solutions, the Climate Leadership Initiative (CLI) was created in 2019 and is based on the fundamental premise that today's leading climate funders are ready to do much more to leverage their credibility, networks, resources, and experience to attract new philanthropists to climate mitigation and inspire them to give on a scale commensurate with the global scope of the problem. The founding funders include Children's Investment Fund Foundation (Chris Hohn), Hewlett Foundation, MacArthur Foundation, Oak Foundation (Kristian Parker), Packard Foundation, and Sea Change Foundation (Nat Simons and Laura Baxter-Simons).
CLI is both an advisory service for new climate philanthropists as well as strategic support to help experienced climate funders enlist their peers. When working with CLI, philanthropists can get started fast, receive tailored guidance, and engage with its network of peers and world-class climate experts. CLI works with philanthropists to match their interests and passions with solutions ready to scale — all with the rigor and urgency this cause requires.
CLI is fully funded, so does not fundraise for itself or any one organization. This frees the CLI team to help philanthropists find the smartest path for themselves.
Key Responsibilities
A newly created position, the Deputy Director will be joining CLI during a dynamic period of growth and potential to accelerate positive impact on climate change. Reporting to the Managing Director of GCS, the Deputy will provide general support on vision, strategy, and leadership of the GCS team, with key responsibilities focused on project execution and team operations.
GCS is in the process of building out a high performing in-house team as well as an external network of advisors and consultants who are all charged with sourcing and managing the global expertise that is essential for CLI to be credible with its target audience, and to be confident it is directing philanthropic capital to high-impact solutions. The Deputy will support efforts to grow GCS's capacity and capabilities, including managing a robust roster of external consultants who can provide support on GCS projects and initiatives.
Climate Strategy & Expertise
In partnership with the Philanthropy and Communications teams at CLI, source, vet, and curate climate strategy and content to support new philanthropists moving forward on climate and match them with trusted opportunities for their philanthropic capital to flow toward impact. This includes infusing the world's leading expertise into CLI's work with new climate philanthropists to guide them at each stage of their climate journey.
Help philanthropists understand different points of view around various climate strategies and guide them to viable pathways to impact through the paces of a rigorous vetting framework. The Deputy must not be wedded to a single theory of change or climate agenda, but rather be an expert broker for the field at large.
Operate as a hands-on generalist with broad global and U.S. climate expertise and with a deep understanding of the strategies and vital role philanthropy plays in tackling issues around climate mitigation.
Support efforts to identify and curate big ideas with the potential to draw eight – and nine-figure philanthropic investments into ripe strategies that pursue an ambitious impact goal.
Incorporate an equity and justice approach to ensure a just future for all, and help evaluate climate strategies for their inclusiveness.
Represent CLI at external events and amongst leading climate groups.
Planning, Execution, & Leading Core Systems
Manage and support GCS team planning (i.e., quarterly and annual priority setting, budget development and management, etc.).
Provide support to the Managing Director of GCS in ensuring timely, high quality deliverables from the team.
Oversee the development and management of a dynamic knowledge management system for climate solutions, experts, and the knowledge products created for philanthropists. Design a strategy and process to efficiently source and vet climate solutions at scale, to populate the knowledge management system with high-impact solutions once it is in place.
Lead efforts to identify and develop modularity with CLI's product sets to support effective scaling, flexibility, and speed with philanthropists to accelerate their engagement in climate strategies and solutions for impact, and enable CLI to systematically connect new climate entrants to trusted peers, collaborative giving vehicles, and stand-out grantees.
Develop and administer CLI's Learning Culture, including overseeing team-wide learning sessions and building processes to cascade new learnings to the team.
Ideal Candidate Profile
CLI seeks a climate strategist with U.S. and/or international experience who has the ability to carry out and support a growing portfolio of work within the Global Climate Strategies group. Key success factors for the role include:
Climate Expertise

: Candidates must have a minimum of ten years of broad strategy and content expertise, ideally working across sectors and geographies. The Deputy will bring an objective approach to the full breadth of climate strategies and solutions in order to work effectively across a wide spectrum of networks, partnerships, and funder groups. The Deputy will also have a significant understanding of the philanthropic tools and levers that are available to achieve change in the climate field.

Network Activation

: A background operating in global climate networks and ability to activate or tap into leading experts from across the climate and environmental justice communities. Skilled at cultivating and convening trusted networks to achieve common goals.

Entrepreneurial and Hands-On Spirit

: Self-starter with a strong entrepreneurial orientation thriving in new, fast-paced ventures. Energized by helping to build something new and innovative. Capable of being both a strategic contributor and tactician comfortable with hands-on implementation and administration.

Systems Orientation

: Excited by opportunities to create or improve existing systems and processes to effectively meet organizational demands and promote operational excellence, while simultaneously planning for future growth needs that will allow the GCS team to scale their capabilities and bandwidth. Focused on solutions that put human users at the center and are aligned with organizational culture.

Servant Leadership

: Active inquiry and learning; thrives by creatively synthesizing ideas and input from multiple sources, and an ability to recognize excellence; pinpoint key questions, distill frameworks, weigh competing points-of-view, and synthesize actionable findings with rigor and speed. Appreciates working in an advisory or consultative setting.

Embrace Collaborative Teams

: Brings a genuine respect for CLI's collaboration model, working in a participatory way across the organization and through CLI's extensive global networks. Effectively engages and manages external talent, such as consultants and retained experts, in order to create leveraged capabilities and operations at scale.

Emotional Intelligence

: Comfortable considering multiple points of view and encouraging constructive, balanced discussions to drive innovation and progress with philanthropic strategies for climate mitigation. Invites candor and a temperament that deploys a sensitive touch in teasing out points of disagreement. This opportunity is about serving the field and not one's own agenda or ego.
Additional Information
Position Location
CLI has an increasingly global team, primarily located in the San Francisco Bay Area and in Europe. The location for the Deputy Director, Global Climate Strategies may be based in CLI's primary office in San Francisco or an alternate location across the U.S. and Europe.
Response to COVID-19
Due to circumstances caused by the novel coronavirus, the team at CLI is currently working remotely full-time. Recognizing the evolving situation in 2021, questions on work logistics and travel requirements will be actively addressed during the course of the search process.
Submit Materials
CLI values, celebrates, and supports a diverse and inclusive environment throughout its organization. All qualified candidates who contribute to CLI's broad commitment to diversity are strongly encouraged to submit their materials for consideration.