Full Time - Undergraduate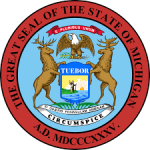 State of Michigan
Location: Lansing, MI
Overview:
The Department of Environment, Great Lakes, and Energy's (EGLE) mission is to protect Michigan's environment and public health by managing air, water, land, and energy resources.
At the Department of Environment, Great Lakes, and Energy, we are passionate about protecting human health and Michigan's land, water, and energy resources.  We are equally passionate about creating a positive, professional, and supportive work environment where we value our differences and are committed to being open and respectful of all our employees and the public we serve.  Our unique backgrounds and experiences make us better equipped to equitably deliver impactful environmental outcomes in the interest of all of Michigan's residents.
Responsibilities:
This position will be responsible for evaluating policy and program options and implementation efficacy toward achieving the Office of Climate and Energy's (OCE) mission and vision. Duties include researching climate policies and necessary data, gathering stakeholders' and experts' opinions and advice, and presenting Michigan's best policy options for moving forward. The position will focus specifically on the implementation of the Climate Pollution Reduction Grant program.
Qualifications: 
Education: Possession of a bachelor's degree in any major.
Experience: Three years of professional experience, including one year of experience equivalent to the experienced (P11) level in state service.