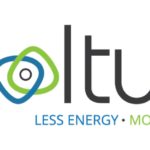 Website Voltus
Location: Remote
Overview
Voltus is in an exciting period of rapid growth! We are looking for a Customer Success Manager who is passionate about delivering cash to clients and helping them get the most from demand response programs.
As the "connective tissue" of the company, it is critical that you intimately know why our customers work with Voltus, while directing resources at your disposal to fulfill our promise. You are intellectually curious, you possess excellent communication skills, you love data, you have strong project management skills with a great bedside manner and you thrive in a fast-paced, customer-centric environment.
As a Customer Success Manager you will have three primary objectives:
Work closely with cross-functional teams and stakeholders to improve communications and business architecture;
Assist with onboarding, training, and preparing customers for excellent performance;
Manage projects across CS and Ops functions.
The role is a great opportunity for someone who is a problem solver and gets excited about tackling challenges that directly impact customers and Voltus's bottom line. If you are maniacally self-initiated, intelligent and a team player who finds great satisfaction in getting things done, you are a great fit!
Responsibilities
Communicate effectively
Improve existing and craft new communications templates and processes
Work with engineering to build out more comprehensive communication tools
Review all customer communications and improve clarity and communication
Work with field ops to understand best touch points during onboarding
Work cross functionally to develop content and the milestones for communication
Implement scalable and easily repeatable customer success tools to support the following
Customer Onboarding
Customer Training (to include videos and webinars)
Preparing customers for demand response events for top performance
Account Management playbooks
Optimize the Voltus customer life-cycle journey
Apply a financial and business operations lens
Process improvement
Benchmark against competition
Support Customer Success and Operations team by tracking and managing cross-functional projects
Support to projects within CS/Ops organization
Support to projects between CS/Ops and other teams within Voltus

Align with marketing to ensure value proposition is supported by customer success
Align with Product and Operations around driving product roadmap
Align with Sales around retention and maximizing cash for customers
Align with Finance around measurement and forecasting
Qualifications
Strongly aligned with Voltus values and mission
3+ years experience in customer-facing role(s)
Analytical and process-oriented mindset
Demonstrated desire for continuous learning and improvement
Excellent communication and presentation skills
Background in post-sale experience
Strong empathy for customers AND passion for revenue and growth
Experience with marketing platforms such as HubSpot, Pardot, or Marketo
Experience building training and onboarding programs and collateral
Ideally experienced with Salesforce
Relevant Bachelor's degree; preference for STEM degrees
The role is remote
Please email your interest to ops-jobs@voltus.co.