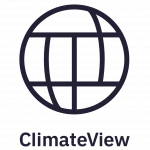 Website ClimateView
Location: Remote (EST)
Overview:
ClimateView is a Swedish software company on a global mission to tackle climate change. We support local governments in their transition to reduce emissions in line with a science based approach, and maximise the benefits of the changes. We do this by offering a unique SaaS solution and collaborative process to drive climate action and innovation towards the net-zero goal.
In each person we hire, we seek a deep passion for tackling climate change and a determination to create impact  – quickly and widely. ClimateView is expanding and scaling quickly, with endless possibilities for people with the right mindset. Our pace is fast, but our approach is systematic and the work is rewarding.
You will be part of our Success Team and work with our most important customers, primarily in North America. You will be focusing on making sure our customers have a seamless experience with ClimateView – from assessing needs to coordinating and delivering the ClimateView tool and service. The small but growing team covers everything from onboarding to support, and from usage analysis to transition modelling. You will contribute to many of these strands as part of the team.
You will focus on customer satisfaction and interaction with our product. In this role, you will be the face of ClimateView with our customers. This will include delivery of interactive workshops, product demos, coordination of delivery efforts and support with implementation.
You will report to the VP of Transition Success (based in Stockholm, Sweden) and work closely with the VP of North America.
Responsibilities:
Curate and lead sessions with the cities (onboarding, workshops, thematic, functionalities)
Provide information and support to ensure users can build a Living Climate Action Plan and achieve their goals through ClimateOS
Build and maintain a user community for your regional area, facilitating knowledge sharing between cities and increasing engagement
Serve as a key "voice of the customer" for our organization, ensuring a focus on customer satisfaction.
Contribute to regionalisation of the product and creating ClimateBoards
Tailor the customer experience to the North American market
Getting involved with wider functions of Success team including Knowledge Base, support, usage analytics, pilot projects, and other areas as and when needed
Qualifications:
We are looking for the right mindset. You will thrive in your role if you are
Committed to tackling the biggest global challenge
Passionate about new technologies and digital tools
A skilled communicator
 Focused, pragmatic, analytical
Confident leading workshops composed of experts, civil servants, politicians
Highly organised – able to work with complex information and rapidly changing priorities
Strong work ethics
Comfortable with applied use of data, working in technical environments
At least 3-5 years of work experience in a relevant field  (e.g., new technologies, climate change, energy, environment, economics, governmental organisations)
Having experience in policy work with governments is a plus – as is experience working directly as an advisor to cities
We are an international company with English as our working language. Additional working proficiency level in other languages is desirable (Spanish, French, German…)