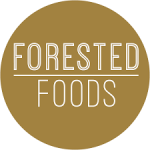 Website Forested Foods
Location: Remote
Duration: November 15-January 15, possible extension into Spring Semester or Summer
Overview
Forested Foods is an early stage agroforestry enterprise. We're building a global, social business that works to combat deforestation and preserve biodiversity by partnering with smallholder farmers –starting in Ethiopia – to sustainably grow, process, and market the most distinctive, premium forest-based products (i.e. forest-based honey, fruits, spices, gums/resins). We launched with a direct-to-consumer brand, Maryiza (a line of single-origin honeys), that is exported and marketed in the USA.
The Consumer Marketing Intern will conduct customer research that they will use to inform and develop Forested Foods' marketing strategy, with a focus on e-commerce and digital engagement. They will report to Forested Foods' Brand Marketing Manager in the USA and collaborate with the rest of the Forested Foods team in Ethiopia. They must be passionate about direct-to-consumer marketing, e-commerce, digital engagement strategies, specialty food, and regenerative agriculture.
Roles and Responsibilities
Consumer Market Research
Develop 3 customer personas, utilizing Forested Foods' existing customer profiles as inspiration
Develop interview questions and conduct 10+ customer interviews to collect input from customer personas, including but not limited to demographics, values, food habits, purchasing habits and preferences.
Present customer personas to Forested Foods management team
E-commerce and Digital Marketing Strategy
Leverage customer personas to drive and develop of Forested Foods' e-commerce marketing strategy
Research and document e-commerce and general digital marketing strategy components including but not limited to: SEO, user experience, other design, conversion-rate optimization, customer retention, content strategy and campaigns, ROI analytics, e-mail marketing and social media integrations
Research and recommend different e-commerce (i.e. Shopify) applications and/or extensions to better enables e-commerce strategy and sales success
Required Skills and Experience
Pursuing a Bachelor's degree in Marketing or another related field
Subject matter passion: A proven enthusiasm for consumer and digital marketing
Market research: Experience developing and deploying primary market research and generating actionable recommendations
Strategy development: Experience developing marketing strategies, even if for classwork
Digital native: Strategic design and execution of digital engagement strategies and content
Other Success Factors
An entrepreneurial spirit: imaginative, creative, and bold self-starter
Execution-oriented: Ready and quick to "get their hands dirty" to get the job done
Resourcefulness: an ability to maximize results given limited time and means
Learning mindset: Enthusiastic about learning for their personal and professional growth
Collaborative and strong communications: clear communicator who discerns when and how to communicate with other team members and stakeholders
Kindness and integrity: Moral discipline and conviction
To Apply
To apply, please e-mail a cover letter and your CV to crisha.ari@forestedfoods.com by Friday, 5 November 2021.