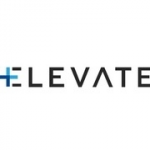 Website Elevate
Location: New York, NY
Overview
ELEVATE's Supply Chain Consulting team specializes in helping clients to design and implement responsible sourcing programs and to manage supplier engagement and capacity-building programs for their supply chains.
We are looking for a highly motivated and passionate professional to help support our growing work helping clients design and implement leading responsible sourcing programs. This role will be client-facing and require direct engagement with client Sustainability, Sourcing and/or Procurement teams.
Your projects will be primarily concentrated in the Consumer Goods and Retail sectors, with a focus on Food and Agriculture, and cover sustainability topics including human rights, labour and working conditions, country, commodity and product risk assessment and data analytics.
Our ideal candidate will be someone who really wants to flourish in a technical analytics environment at the leading edge of sustainability.
Requirements and Qualifications
At least 5-years professional experience
Excellent analytical skills applying various analytical software. We would expect advanced competency in Microsoft Excel and experience in using other analytics software and visualization tools will be beneficial.
An established understanding of sustainability issues is preferred, especially around human rights, commodity risk assessment or other relevant topics.
Proven work experience working in supply chain, sourcing/procurement, or any supplier-facing role, either in-house or in a consultancy
Excellent communications, project management, and consulting skills
Effective time management and organizational skills. Ability to respond positively to pressure and take a flexible approach to a dynamic, fast moving and changing work environment
Professional presence with the ability to quickly establish personal credibility and demonstrate expertise
Adept at working virtually – 1:1, team, and across different time zones – with a strong capacity for self-management and self-support