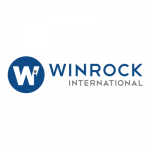 Website Winrock
Location: Remote
Overview
Assist Winrock in the development of its "net zero" business model. 
Winrock International (Winrock) is a non-profit organization that works around the world to increase economic opportunity, sustain natural resources, and protect the environment. Winrock strengthens the capacity of women, children, youth, civil society organizations, and businesses to actively participate in sustainable development and to positively impact society. 
Globally, there is an increased commitment from governments, businesses, and non-profits to ensure that the goals of the Paris Climate Agreement are achieved.  To mitigate the impacts of climate change, including frequent extreme weather events, failed agricultural systems, species extinction and mass migration, we must aggressively reduce and remove greenhouse gas emissions.  Climate change mitigation requires collective action, scientific expertise, and integrity.   
In particular, corporations are setting ambitious net-zero objectives, but often lack the expertise and capabilities to successfully develop net zero strategies and implementation plans.  This challenge is even more pronounced for corporates that are integrating offsets and insets into their net zero plan.  Winrock must now define how we will leverage our expertise to address this increased global corporate demand for reduced and removed emissions, while leveraging leading scientific tools and methodologies and ensuring integrity and verifiability.   
For decades, Winrock has been a leading organization in developing and supporting practices that reduce and remove emissions.  We helped pioneer the carbon offset market, through the operation of  the American Carbon Registry, the first voluntary greenhouse gas crediting program created in 1996.  We have been at the forefront of leveraging and developing the latest scientific tools to determine the greenhouse gas impacts of various practices and uses of agriculture and land use as well as the measurement, monitoring, reporting and verification of emission reductions and removals in the forestry, transportation, energy and industrial sectors.  This is further bolstered by our experience working with governments and implementing large scale projects that have led to reduced emissions and restored ecosystems globally.   
Market Segment
Primarily large corporations that have set net zero goals and need help defining and implementing their offset and inset strategies.  Secondary market segments include NGOs, governments and academic institutions that are also setting net zero targets.   
Core Deliverables
Define Winrock's net zero product and service offering

 

Determine appropriate pricing of products and services

 

Develop initial go-to-market strategy

 
Winrock's Net Zero Product and Service Offering
Winrock has been working with several major corporations to support the insetting and offsetting components of their net zero strategies.  We now need to take the next step in formalizing our offering.  We have completed some groundwork to define our initial and longer-term priorities, but we need additional support in validating and further defining these strategies.  The consultant's recommendations should be informed by an evaluation of the total potential revenue, profitability, competitive set, and alignment with Winrock's expertise associated with various product and service offerings.   
The consultant will also develop a perspective on the key attributes of each recommended offering that will enable Winrock's work to be differentiated within the marketplace.   
Pricing Strategy
The pricing strategy for proposed offerings should be defined by a thorough assessment of actual data on how similar services are priced, and ideally how other competitor organizations are pricing these services.  The pricing strategy should also include an assessment of key contract terms (e.g. types of contracts, duration, fixed vs. variable, etc.) 
Developing Initial Go-to-Market Strategy
The consultant will help Winrock define next steps in bringing these offerings to market.  This will include defining what marketing materials are needed, what forums would be best suited to promote Winrock's offering and which market segments are likely to be most attractive for initial market development. 
Deliverables (single spaced, 11-point font, page limits are exclusive of charts and graphs) 
Preliminary product and service offering recommendations – word document, not to exceed five pages with full justification of recommendations as mentioned above – consultant will include references and/or footnotes to support recommendations.
Preliminary pricing strategy – word document, not to exceed three pages, with recommendations on pricing and contract structure for each recommended offering – consultant will include references and/or footnotes and data analysis to support recommendations
Preliminary go-to-to market strategy – word document not to exceed five pages which will start with recommendations and justification for the most attractive market segments.  This will be followed by recommendations for how to target these segments with appropriate materials and in specific forums.
Final Report – word document, not to exceed 20 pages, inclusive of final versions of each of the preliminary deliverables mentioned above.
Timeline:  To be determined in collaboration with priority candidates.   
Preferred Qualifications
5-10 years of experience related to carbon markets, and/or in a corporate sustainability function with a focus on supply chain emissions, sustainable agriculture, and/or forest conservation. Beyond these, knowledge of emission reduction strategies in transportation, energy and other industries is welcome.  

 

Bachelor's degree with a major or minor in environmental science or similar field – Master's degree preferred.

 

Written and spoken fluency English.

 

1-2 years of experience in business development and/or marketing with corporate clients.

 

3-5 years of experience in project management.

 

Experience navigating large organizations with competing priorities.

 

Excellent communication and analytical skills. 

 

Prefer candidates will have a strong professional network of corporate sustainability staff.