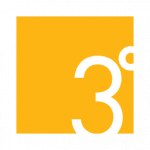 Website 3Degrees
Location: San Francisco, CA or Portland, OR
Overview
The Consultant is a vital contributor to the Power Markets Division of our Energy & Climate Practice group, the consulting team at 3Degrees. The position conducts research and analysis to support the delivery of client work under the direction of senior-level team members.
3Degrees' consulting projects focus on envisioning and implementing renewable energy and climate solutions for large organizations. Our work focuses on reducing emissions of energy supplies – both electricity and thermal – and enabling growing organizations to adopt these solutions within robust sustainability programs. 
This role reports to the Director, Energy & Climate Practice and is based in San Francisco, CA, or Portland, OR.  A remote office location in other regions of the U.S. will be considered for highly qualified candidates that are open to periodic travel (when safe to do so).
About You
You are someone who loves to analyze, research, and offer creative solutions.  You ask lots of questions, take a proactive approach to support the team, and you have a knack for clearly presenting information. You are curious and look at all sides of a problem/challenge in order to make informed recommendations. You pride yourself in your attention to detail. Your organizational skills help you create and execute work plans that are efficient while delivering a high level of support to serve our clients. Prior experience working on consulting projects is a plus, specifically addressing renewable energy and climate change issues.
What You'll Do
Our Consultants bring renewable energy domain expertise, and perform the following work:
Support the delivery of client work through financial modeling, developing presentations, writing and preparing memos, and helping with additional client requests.

Conduct complex analyses by creating new models or modifying existing models to suit a new purpose. Examples include financial and risk analyses for power purchase agreements, project proformas with scenarios and sensitivity analyses, energy market backcasts and projections, battery storage and green hydrogen. Use statistical know-how to interpret results as appropriate.

Conduct independent research using your ingenuity and curiosity to make reasonable assumptions and come up with appropriate solutions, at times with incomplete information. This may include country-level energy market research, delving into standards documents to find specific references or proof points, as well as research on complex topics such as regulatory proceedings.

Translate results of research and analyses into clear visual representations.

Support project leads in the creation or editing of spreadsheets so as to be "client-ready," including developing analytical tools for client deliverables.

Implement error-checking processes and serve as QA on others' analyses.

Proactively track actual performance of own work performed against the established plan, with active communication with the Director or Manager.

Capture project learnings and repeatable deliverables and work samples for future use according to knowledge management processes.
What We Seek From You
Experience supporting clients as part of a consulting team (minimum of 2 years)

Familiarity with subject matter such as renewable energy, battery storage, green hydrogen, wholesale energy markets (domestic and international), retail electricity supply, utility green tariffs, and greenhouse gas inventories.

Mastery of Microsoft Excel (i.e. advanced functions such as nested formulas, pivot tables, conditional formatting, and advanced filtering/sorting) and prior background with managing extremely large datasets.  VBA is a plus. 

Ability to use Tableau for professional data visualization and analysis

Stellar researcher who can synthesize information and logically structure findings

Strategic, conceptual, analytical thinking and decision making skills. Highly organized, reliable and well-structured in your research and analyses.

Exceptional written and verbal communication skills, including experience making/delivering presentations to external clients and internal stakeholders.

Versatility and ability to be agile in an environment that requires many different types of tasks for a variety of project types.

Bachelor's Degree in Science, Engineering, Business, Economics is preferred, along with professional experience in an analytical role.  Master's Degree in a plus.
How We Define Success
Within 30 days you have an understanding of the quality of work and the level of research and analysis that is required. You have an understanding of the breadth and depth of our consulting services and have a solid client service mindset.

Within 90 days, you can work independently and know when and where to seek information and resources.

Within 90 days you are building knowledge in our core services and are adaptable to different project types. 

Within 1 year you are able to deliver tasks tailored to client needs and can slot into a variety of projects.
About Us
3Degrees exists for one simple reason – to make it possible for businesses and their customers to take urgent action on climate change.  As a certified B Corporation, we provide renewable energy and emission reduction solutions to global Fortune 500 companies, utilities and other organizations around the globe that want to join the fight against climate change, and we can't do it without you. Join us!   Headquartered in San Francisco, 3Degrees serves clients around the world like Netflix, Unilever, Lyft, Ahold Delhaize, Mastercard, PacificPower, NW Natural, and Etsy.