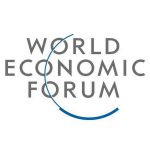 Website World Economic Forum
Location: Geneva, Switzerland
(2-year fixed-term contract with possibility of renewal)
Overview
The World Economic Forum, committed to improving the state of the world, is the International Organization for Public-Private Cooperation.
The Forum engages the foremost political, business and other leaders of society to shape global, regional and industry agendas.
Why We Are Recruiting
The Forum has created a Platform Initiative for Accelerating Nature Based Solutions (PANBS) to accelerate solutions that address the interlinked challenges of climate change, environmental degradation, and desertification. It brings together public, private and civil society stakeholders around actions to protect, restore and sustainably manage eco-systems, while mobilizing increased financing for nature, and highlighting models to boost rural economies and create jobs.
The platform works across all aspects of the public-private agenda required to comprehensively deliver the benefits from nature-based solutions, including halting biodiversity loss by 2030. A key part of the work of PANBS is to make the nature and biodiversity agenda relevant for CEOs, Heads of State/Government and Heads of Civil Society Organizations and curate opportunities to showcase leadership. A shift towards a nature-positive economic model requires integrated planning for our land and oceans such that the environmental impact is not seen as externality. And for such a systems change to occur we require an ambition loop between business action and policy ambition.
The initiative is looking to hire a strong experienced community manager who can apply his/her skills to continue the momentum on the nature agenda and make it mainstream in key industry sectors.
Responsibilities
Oversee and grow the Champions for Nature community, a principals-only leadership group promoting the restoration, conservation and sustainable management of natural capital to lead the way to a nature-positive, net zero future
Lead the design and build-out of lighthouse projects which test and scale nature-positive pathways for the outcome of protection, restoration and sustainable management of nature
Support ongoing initiatives of the PANBS by deepening engagement of Champions for Nature companies and organizations
Drive private sector engagement in the run-up to the 15th UN Conference of Parties on the Convention on Biological Diversity (UN CBD COP15) in collaboration with the Nature Action Agenda team in China and Business for Nature
Contribute to the development of Forum knowledge products, including the New Nature Economy Report series where relevant
Support with high-quality documentation on deliverables, timeline, monthly updates, and marketing materials
Collaborate with the events team to ensure strong nature and biodiversity programming at the Forum's high-level virtual and in-person events
Monitor the media trends and tap into relevant industry networks to scope up-and-coming ideas on nature/biodiversity that could help build business and economic engagement
Preferred Requirements and Experience
Master's degree in relevant subject (business, environment, policy, etc.)
A project management certificate or similar practical experience is desired
5-7 years of work experience, with proven strength in partnerships; private sector experience preferred
Ability to build strong internal relationships and networks within complex and collaborative organization; can work well across cultures and virtually in a global environment
Ability to build and manage long-term, trust-based relationships with senior stakeholders
Capacity to apply critical thinking, consult broadly, develop strategies, work collaboratively in a team and manage both long- and short-term objectives
Comfort driving new engagement opportunities, navigating ambiguity and being a self-starter
Excellent organizational skills; able to tackle multiple tasks and assignments simultaneously and maintain balance in high-pressure work settings
Excellent verbal communication and facilitation skills, and strong experience in preparing strategic marketing materials and value propositions for executive audiences
Why Work at the Forum
We believe that progress happens by bringing together people from all walks of life who have the drive and the influence to improve the state of the world by building awareness and cooperation, shaping mindsets and agendas and driving collective action. Join us and become a driver for positive change!