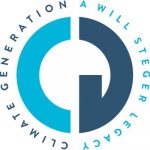 Website Climate Generation
Location: Temporarily remote; Minneapolis, MN
Overview
Do you enjoy communications strategizing? 
Are you concerned about climate change and believe climate literacy is an essential solution? 
Do you want to join an organization recognized as a national leader in climate change education?
Climate Generation: A Will Steger Legacy empowers individuals and their communities to engage in solutions to climate change. Based in the Twin Cities, Minnesota, Climate Generation strategically engages and empowers youth, educators, policy decision-makers and the public to foster climate literacy and action with the goal of building a more equitable and resilient future for all. Our team recognizes the complexity of climate change and the importance of using language, data, design, and media to build our networks and communicate with our various communities and stakeholders.
Duties & Responsibilities
Support Climate Generation's communication and marketing functions by working closely with the Communications and Marketing Manager. This position includes creating and implementing internal and external communications for Climate Generation, including written and online communications, executing the marketing strategy, developing content for newsletters, annual reports, donor communications and Climate Generation specific  audience communications. The Communications and Marketing Coordinator also assists with implementing fundraising activities, e-marketing, events, and other activities. This position develops the content for e-communications, social media, with occasional design responsibilities, working in complete alignment with the Communications and Marketing Manager and with independent contractors as requested.
Essential Functions
Communications (80%):
Works closely with Communications and Marketing Manager on implementing the communications strategy and assisting program communications needs.
Gather engagement data and metrics for external communications, including social media channels and Mailchimp email newsletters.
Coordination of organization communications, both internal and external (newsletters, print newsletters, annual report, social media, etc).
Track earned media "hits."
Update and manage media contact lists.
Coordinate updates to the community event calendar on Climate Generation's website.
Monitor social media channels daily, research of new and alternative ways to leverage online activity, and metric tracking.
Monitor and create engaging text, image and video content for social media channels including Facebook, Twitter, and Instagram.
Research and write content for social media, blog, and other external communications as requested.
Interface with consultants to distribute communications and edit web content.
Development (10%):
Monitor and track e-solicitation results and report as necessary.
Prepare e-solicitations, donor communications and invitations with graphics while interfacing with the consultant in MailChimp preparation and distribution.
Organizational Engagement (10%):
Engage in team functions including events, team meetings, strategic planning, & marketing.
Support and participate in diversity, equity, and inclusion work across the organization.
Collaborate with Organizational Development & Equity Manager, and other colleagues, to ensure that an equity and anti-racism framework is used to develop and deliver all communications.
Seek opportunities to grow professionally.
Required Qualifications
At least two years of experience in a related field like environmental education, climate justice, journalism, marketing and communications
Proven work experience with multiple social media platforms such as Facebook, Instagram, Twitter, YouTube, LinkedIn, etc.
Ability to deliver creative content (text / graphic)
Solid understanding of communications and marketing practices
Familiarity with online marketing strategies and channels
Strong oral and written communication skills
Excellent organization skills, specifically with time management and ability to multitask.  Must be detail oriented and self-motivated
High attention to detail and the ability to successfully manage multiple projects and responsibilities with consistent follow-through.
Ability to work with small and dedicated team
Ability to interact respectfully with diverse groups of people in a variety of settings
Comfortable with technology including Zoom, Microsoft/Apple software, Dropbox, Asana (content management system), Google Suite, Slack
Occasional nights and weekend work commitments
Passion for and commitment to solving the climate crisis and addressing racial equity within the context of climate solutions. Must bring lived experience or a demonstrated commitment to addressing climate and energy through a racial equity lens.
Committed to an equitable workplace and integrating equity into communications
Preferred Qualifications
Ability to seek out, analyze, and communicate new information, data, and approaches that would be of use to communications
Demonstrated experience in creating graphics for social media and/or events
Compensation and Benefits
Salary range for this position is between $38-41,000 based on experience and qualifications
Full-time, exempt position, working 40 hours per week
20 days of PTO (increases with years of employment), 6 paid holidays and a holiday break from December 24th through January 1
Three percent matching contribution of annual salary to 403(b) retirement plan after one month of employment
Medical insurance provided through BenefitsMN with Medica and Colonial Life Dental (80% of monthly premiums are covered by employer for Medical and 100% Dental) and Flexible Spending Account for out-of-pocket medical expenses
Cell phone reimbursement ($20/month) and travel/mileage reimbursement
Located in the Greenway building with access to biking trails and light-rail transit, as well as bike storage area and showers
Foster a respectful, collaborative, and fun work environment
Hiring Process and Timeline:
Please submit a resume and cover letter to jobs@climategen.org with "Communications Coordinator,  last name, first name" in the subject heading. Applications will be reviewed on a rolling basis until a candidate is hired with priority given to submissions prior to May 15, 2021
Climate Generation engages a thorough screening process and applicants may be asked to participate in multiple screening activities. This may include submitting a maximum of two writing samples (i.e. social media posts, essay, marketing collateral, etc.)
Ideal candidate will be available to begin work the week of June 7, 2021