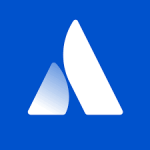 Website Atlassian
Location: San Francisco, CA or remote
Overview
Atlassian can hire people in any country where we have a legal entity. Assuming you have eligible working rights and a sufficient time zone overlap with your team, you can choose to work remotely or return to an office as they reopen (unless it's necessary for your role to be performed in the office). Interviews and onboarding are conducted virtually, a part of being a distributed-first company.
The Sustainability team is comprised of people with backgrounds in Climate Change, Human Rights, and Diversity, Equity and Inclusion. This structure provides the unique opportunity and expectation to think intersectionally about how we can support the planet and the people in it.
We are looking for a Climate Reporting and Program manager to join the Atlassian Sustainability team. Reporting to the Climate Lead, you can be remote while collaborating with teammates and partners from Sydney to San Francisco. You are a Climate reporting expert with a background in climate data collection and analysis, GHG inventory calculations, and corporate greenhouse gas (GHG) emissions reduction efforts. Here, you'll apply your deep climate knowledge and project management skills to help strengthen the foundations needed to increase impact and pave our way to a science-based Net Zero future.
Responsibilities
Partner with different teams to manage data related to our GHG emissions inventory and Science-based Targets (SBTs)
Identify opportunities and implement solutions to improve climate data availability, quality, and analysis to inform team strategies
Project manage third-party climate audits and verification and partner with legal to prepare disclosures and filings as they relate to climate data
Understand the Task Force on Climate-Related Financial Disclosures (TCFD) framework and how to implement it within an organization
Support multiple climate programs to reduce emissions from suppliers, business travel, and the built environment in a just and equitable way.
Qualifications
A Bachelor's degree or above in business, environmental studies, sustainability
5+ years of experience in GHG inventory calculations, sustainability reporting, emissions reduction initiates across scopes 1-3
Success with implementing the TCFD framework within an organization and reporting towards science-based targets
A background independently project managing several programs in distributed global teams and prioritizing competing responsibilities