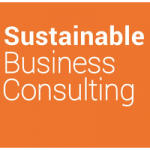 Website Sustainable Business Consulting
Location: Seattle, WA
Overview
Sustainable Business Consulting (SBC) is a team of strategic advisors that inspire and empower business to drive positive impact. We are a dynamic, highly collaborative team that has been recognized as a B Corp Best for the World 4 out of the last 5 years. SBC has been growing, and we are seeking a hard-working, team-orientated individual with a proven record to help us advance global corporate sustainability, one client at a time.
This role will be responsible to working directly with our team and helping clients advance their climate programs. Specific activities include calculating and managing our clients' GHG emissions, helping them develop their climate reduction strategy, creating action plans, and working to reduce Scope 3 emissions throughout their value chain. This role will also help complete and respond to multiple external reporting requests and be able to help a client communicate its actions & plans on climate change to its stakeholders. The chosen candidate will work on high-visibility services and contribute to SBC's ability to deliver excellence to our clients, while having fun along the way.
Responsibilities
GHG inventories – Experience calculating GHG inventories, including data collection, calculations, data management, and conducting GHG verifications
Climate Reduction Strategies with SBTs (Science Based Targets)
Helping clients identify actions to take
Setting up their climate vision and setting SBTs
Developing reduction scenarios in line with science-based targets
Creating metrics and KPIs to measure and manage climate progress
Scope 3: Must be able to help clients measure & improve their Scope 3 emissions in accordance with the GHG Protocol
Familiarity with LCA software such as GaBI, EcoInvent, or others preferred
Can demonstrate experience with complex Scope 3 inventories
External Reporting (CDP, TCFD, GRI, SASB, , ISS, etc)
Interviewing client subject matter experts for climate strategies, risks and opportunities
Developing climate-related disclosures for and ensuring compliance with TCFD, SASB, GRI, etc
Project Management – Keeping Sustainability projects on track to deliver on project scopes, including working directly with the SBC team and client's point of contact to ensure excellence
Creating project plans, timelines, workback schedules, managing multiple projects, coordinating with client and internal SBC team
Tracking industry trends to advise our clients on hot topics, ways they can engage, and how SBC can better support their efforts
Market research and analysis with ability to summarize information into an executive summary
Qualifications
3+ years' experience in the climate/sustainability field
Must have calculated at least 3 GHG inventories
Must have developed a climate action plan
Familiarity and understanding as to completing climate-related questionnaires such as CDP and TCFD as well as broader ESG reporting alignment (GRI, SASB, ISS, etc.)
Understanding of Science Based Targets
Demonstrated experience with sustainability as it relates to business
Self-motivated individual willing to go the extra mile to deliver excellence – particularly in a remote setting with a small team in a fast-paced work environment
Job Specifics
Full time
Location: Seattle, Washington or remote. A willingness to move to Seattle within 9 months is preferred but not essential
Compensation range: $84,000-99,000 + profit sharing and health, dental, vision, wellness benefits + 401K as well as professional development and training opportunities
Applicant must be 1) vaccinated 2) able to work in the US and 3) have current VISA status
Must be willing to work during Pacific Time Zone
Travel is limited. Once safe to do so, expect very limited travel to clients and short trips to Seattle for a few days not more than quarterly.
SBC goes above and beyond to cultivate a diverse and inclusive workplace. It is the policy of SBC to afford Equal Employment Opportunity to all employees regardless of their race, creed, color, sex, age, national origin, or veteran status and to conform to applicable laws & regulations affecting all protected classes.
Looking to interview, hire and fill position immediately
Please apply through Linked In. No phone calls please