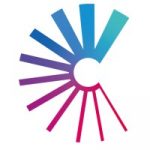 Website Climate Impact Partners
Location: East Coast, South Carolina
Overview
Working as part of our dynamic international client facing team, the Client Engagement Executive is responsible for client retention and growth and plays a key role in new business development.  We help our clients meet their ambitious climate goals through managing greenhouse gas emissions assessments, carbon and renewable energy credit procurement, forest creation certificates, support of stakeholder engagement programs and tailoring of environmental finance programs to meet specific client requirements.
Working shoulder to shoulder with the business development and client engagement teams, the Client Engagement Executive is responsible for critical support through each phase of the sales and fulfilment process.
Key to the role is delivering products, guiding clients through latest developments in corporate climate action and sustainability best practices and coordinating internal resources to ensure successful outcomes.
Responsibilities
Delivery of excellent client satisfaction through exemplary service by helping clients leverage their programs with Natural Capital Partners and ClimateCare to generate value for their business.
Assist with the creation and review of compelling proposals and renewals. Conduct company and market research to support new client acquisition.
Undertake research into climate and sustainability objectives of existing and prospective clients, and the markets and industries where they operate.
Management of client and prospect data including environmental instrument inventories and reconciliations, vendor onboarding, account planning and administration, updating Salesforce.
Develop a deep understanding of company internal business processes and spearhead improvements.
Ensure that our clients with CarbonNeutral® certification are in compliance with the terms of their certification contract.
Become an advisor and trusted partner to our clients by developing an understanding of environmental markets, best practice in climate action, renewable energy procurement globally.
Outstanding client interactions via phone, email, social media and face to face interactions.
Manage internal resources (including marketing, finance, CarbonNeutral Certification Manager) to ensure delivery of excellent client service.
Qualifications
Ability to build trusted relationships with clients and develop long term value for both the client and the business, preferably in a business-to-business role.
Experience working in a fast-paced client-facing role. You will be collaborative and proactive.
You will be a confident communicator, highly organized with meticulous attention to detail. You will be solution driven, with a helpful temperament and have an ability to follow tasks through to completion.
You will be a perpetual learner, staying on top of critical sustainability issues relevant to our clients.
Experience of understanding client needs and translating those into action plans and managing those to a successful delivery through collaboration with internal departments.