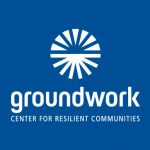 Website Groundwork Center
Location: Traverse City/ Petoskey, MI
Salary Range: $42,000-48,000
Deadline to apply; May 10th
Target hire start date: May 2021
Overview
Groundwork Center is seeking a Clean Energy Program Specialist to support Groundwork's Clean Energy Program in northern Michigan. The ideal candidate will be passionate and knowledgeable about advancing local, state and national energy policy reforms; experienced in public policy advocacy, networking, partnerships and facilitation; and wake up every day thinking about how to promote a rapid transition to clean energy electrical generation, and replacing fossil fuels in the transportation, building heating, and agricultural industries. This position is full time, year round, and will report to Groundwork's Clean Energy Program Director.
Groundwork's Clean Energy Program History
Groundwork's clean energy advocacy work goes back to the 1990s, when our organization (then named the Michigan Land Use Institute) pushed for reforms in the oil and gas drilling industry, and then followed in the '00s with advocacy to shut down existing coal plants and reject new ones in Michigan. More recently, Groundwork launched the Oil and Water Don't Mix campaign to decommission the Line 5 pipeline in the Straits of Mackinac, and followed the formation of this highly successful environmental coalition of environmental groups by launching both the Michigan Climate Action Network and the Great Lakes Business Network – key advocacy partners in the push for clean energy. On a local level, Groundwork has been focused on community goals for 100% renewable energy goals across northern Michigan. Today, we are supporting public school efforts to embrace renewable energy, as well as partnering with tribal nations to champion their efforts to go renewable.
The Clean Energy Program Specialist will be a visible, credible leader on policy issues who will manage an existing work plan with a variety of clean energy initiatives; publicly advocate for local, state and national policy positions; build relationships with policymakers, community leaders, grassroots organizers, and more; support those stakeholders and others in outreach, education, and advocacy around clean energy policy in Michigan; and help develop new project ideas and relationships with donors and grantors.
Responsibilities
Lead existing northern Michigan clean energy policy work plan, including:
Work with municipal utilities and local government leaders,
Group solar buy in Petoskey
100% renewable energy commitments and action plans
Solar in/ on Schools
Assist with solar installations on schools
Lead curriculum development
Community organizing in northern Michigan
Upper Peninsula Clean Energy organizing
Partnerships with tribal governments
Participate in MICARES project
Support planning for Michigan Climate and Clean Energy Summit, in collaboration with Michigan Climate Action Network.
Support Michigan legislative efforts to advance policies that support rural clean energy policies in partnership with colleagues at the Michigan Climate Action Network (MiCAN) and Great Lakes Business Network (GLBN);
Support clean energy program communications with writing, video, social media and podcast assistance;
Support fundraising efforts to expand programs and projects;
Professional Requirements
Candidates for this position must demonstrate:
At least two years professional experience working on issues related to renewable energy, energy efficiency, and clean energy policy;
Proven networking skills and extensive experience in developing partnerships and building diverse coalitions;
An ability to develop and cultivate relationships with decision-makers and grassroots community leaders at all levels of community, education, and economic stakeholder groups;
Excellent written and verbal communication skills;
A proven ability to work independently and be self directed while collaborating well with others in a team setting.
And, a demonstrated standard of excellence with attention to detail and accuracy.
Personal Qualifications
Among the qualities we seek in successful candidates are a:
Strong commitment to Groundwork's mission and programs.
Passion for building local food system connections to schools, early child care, health initiatives, and more.
Demonstrated commitment to addressing race, class, gender, place, and other social justice barriers.
Proven ability to organize priorities, with keen attention to detail and deadlines;
Self-directed working approach and ability to take initiative.
Professional and pleasant demeanor.
And, a sense of humor and positive outlook.
At Groundwork, the candidate will join a driven team of individuals who are advancing policy solutions and projects that are pragmatic, practical, caring, and visionary. We strive to create a positive, collaborative, healthy, and inspired working environment that gives the staff the support to be the leaders in their field.
We are optimistic about Michigan's future and believe in a thriving local farm and food economy; stronger, more walkable, bike-able, and transit-friendly towns and villages; cleaner sources of energy, and climate solutions that support a more equitable world for all. The researchers, writers, advocates, system-changemakers, and coalition-builders that make up the Groundwork staff are passionately committed to realizing this vision.
Compensation, Benefits, and Application Procedure
This is a full-time position with flexible hours, generous vacation and health benefits, retirement contribution matching, and a competitive salary range. This is a policy specialist position with a salary range of $42,000- $48,000, depending on experience. Groundwork Center is located in northwest lower Michigan, and preference will be given to candidates familiar with and willing to reside within the region.
Please send a one-page cover letter, resume and three references to:  jobs@groundworkcenter.org, with the subject line: Clean Energy Program Specialist. Applications will be accepted until 5pm on May 10th.
Groundwork is committed to creating a diverse workplace and seeks a wide-range of perspectives and backgrounds. People of color, persons with disabilities, veterans and LGBTQ candidates are encouraged to apply. Groundwork is an equal opportunity employer and does not discriminate in its employment decisions. Applicants with disabilities may request reasonable accommodation at any point in the employment process.
*The safety and well-being of our staff, contractors, and communities is our top priority. Therefore, travel responsibilities of this position have been paused and replaced with remote communications in response to Covid-19. These responsibilities will resume in-person once it is safe to do so.