Full Time - Undergraduate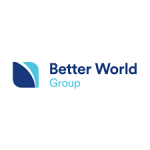 Website Better World Group
Location: Los Angeles, California (Hybrid – This position will be remote with opportunities for in-person meetings and events)
Overview:
BWG seeks a full-time Associate that will support the firm's Clean Air, Climate Justice and Transport practice. Specifically, the Associate will assist with managing national and state-wide coalitions. The Associate will also support and lead campaigns to accelerate the transition to electrify transport across various sectors engaged in goods movement. The Associate will have a major role in building effective, equity, labor, health, consumer, and progressive business led-coalitions to successfully lead states to adopt and implement California's zero emission policies for "on-road" transport and marine shipping. This includes cultivating partnerships with environmental and climate justice organizations in California and in states throughout the U.S. to prioritize zero emission investments in low-income communities and communities of color. The Associate will also support manufacturer accountability campaigns in select states and support the development of state initiatives to accelerate EV Infrastructure deployment. In California, the Associate will support engagement of and partnership with racial equity-led organizations to support zero emission vehicle (ZEV) legislation, policy implementation, and regulatory proceedings, along with supporting communications campaigns. The Associate will gain a variety of skills integral to their ongoing success in the private consulting sector, including analysis of bill and regulatory language, power mapping of policymakers, project and campaign management, writing for a variety of audiences, planning and facilitating stakeholder engagements, and developing pragmatic and implementable strategies and recommendations for coalition partners. The Associate will work independently and as part of a team to craft thoughtful and strategic interdisciplinary policy and campaign approaches that will create equitable, healthy, and sustainable communities across the U.S.
Qualifications: 
Experience Candidates must have at least two years of work experience in one or more of the following areas: Clean transportation, State policy campaigns, Climate and conservation policy, Clean energy, Environmental and racial justice, Climate change adaptation policy, Facilitation, Communications, Project management (An equivalent combination of education and work experience may be accepted)
Skills: Successful candidates must possess:
• Demonstrated critical and strategic thinking abilities and have a detail-oriented and proactive approach to problem solving
• A growth mindset to use available resources and feedback to continually develop expertise in their role and facilitate team learning
• The ability to effectively manage time, resources, and priorities to achieve desired project and task outcomes and strategic goals
• Excellent written, interpersonal, and oral communication skills
Application process:
To apply, please submit the following materials as a single PDF document to HR@betterworldgroup.com with "BWG – Clean Air, Climate Justice and Transport Associate" in the subject line. No phone calls please. Here are the materials to be included in the PDF: Cover letter, Resume, Writing sample (if part of a group project, indicate sections written by the applicant), Presentation sample, and Three professional (preferred) or academic references.
Salary Information: Salary based on experience: ranging from $65,000 to $75,000 annually.