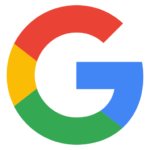 Website Google
Location: San Francisco, CA or remote in the U.S.
Overview
The Global Sustainability Team enables Google to build a more sustainable future for everyone by driving strategy and catalyzing solutions at scale.
As a Circular Economy program manager, you will partner with internal teams to expand our leadership in the circular economy through operational waste reduction, reuse, and recycling efforts and clarifying the opportunity to achieve the company's 2030 net-zero carbon emissions goal using circular economy levers.
The name Google came from "googol," a mathematical term for the number 1 followed by 100 zeros. And nobody at Google loves big numbers like the Finance team when providing in depth analysis on all manner of strategic decisions across Google products. From developing forward-thinking analysis to generating management reports to scaling our automated financial processes, the Finance organization is an important partner and advisor to the business.
Responsibilities
Partner with teams across Google to reduce and quantify emissions reductions using circular economy strategies.
Accelerate the adoption and implementation of waste elimination, reduction, reuse, and recycling efforts for strategic material streams and track progress over time.
Partner with teams across Google to develop the KPIs, metrics and data pipelines to quantify waste reduction and elimination activities and support data acquisition and analysis as needed.
Participate in industry-wide working groups creating circular economy methodologies and standards.
Support the creation and publication of thought leadership content.
Qualifications
Minimum qualifications:
7 years of experience in a circular economy area such as strategy, waste reduction, recycling technology, critical minerals, measurement, and/or life cycle assessment
5 years of experience in program management
Experience in developing or supporting waste, reuse, or recycling initiatives in a corporate setting
Preferred qualifications:
Bachelor's or Master's degree in environmental science, engineering, sustainable business or equivalent degree (e.g., biology, chemistry, economics, finance), or equivalent experience in the circular economy
Ability to work in a cross-functional team environment with a focus on knowledge sharing and collaboration