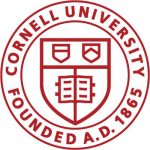 Website Cornell University
Location: Ithaca, NY
Overview
The Center for Sustainable Global Enterprise is a world-class academic institution within the Johnson Graduate School of Management producing and disseminating relevant knowledge for managers seeking innovative, profitable business opportunities which address global sustainability challenges (e.g., climate change, social and environmental justice, etc.) and help transform the impacts of private enterprise on the world. The Center for Sustainable Global Enterprise includes a faculty director, executive director, student interns, additional temporary staff overseeing some of our programs and activities, and an extended network of faculty across the College of Business associated with the college's Business of Sustainability Theme.
The Center Coordinator is a member of the core team at the Center who provides broad-based, high level administrative and organizational support with very little supervision to support senior faculty and staff at the Center for Sustainable Global Enterprise. The position serves as the initial point of contact for many inquires to the center and interacts on a regular basis with faculty, staff, students, alumni, and professionals from the private, public, non-profit, and academic sectors. Responsibilities include coordinating Center programs and activities, including events, sustainable global enterprise (SGE)-related curriculum, and applied research activities. The individual must be adept at managing or supporting a wide range of processes and functions, as well as resolving questions and accomplishing tasks independently and efficiently with a high degree of responsiveness.
Cornell SC Johnson College of Business:
Leading at the intersection of people, business, and technology, the Cornell SC Johnson College of Business is one of the most comprehensive business schools in the nation and includes many areas of expertise not found in any other leading institution. The college is comprised of the university's three accredited business schools, each of which is recognized as among the best in higher education: the Charles H. Dyson School of Applied Economics and Management, the Samuel Curtis Johnson Graduate School of Management, and the Cornell Peter and Stephanie Nolan School of Hotel Administration. Our academic research; industry and community engagement; and undergraduate, graduate, and professional degree programs all reflect the future of business: flexible, collaborative, and cross-disciplinary. The college community includes 232 research faculty, 46,000 alumni, and nearly 3,300 undergraduate, professional, and graduate students. The SC Johnson College of Business has an unparalleled resource base from which to draw—within the college, Cornell Tech in New York City, and Cornell University broadly.
SC Johnson Graduate School of Management:
As part of the Cornell SC Johnson College of Business, the Samuel Curtis Johnson Graduate School of Management at Cornell University continues to transform graduate business education to better prepare graduates for success in tomorrow's business world. Johnson provides cutting-edge learning experiences that immerse students sooner and deeper in their chosen fields. As an integral part of the Cornell SC Johnson College of Business, Johnson students can access the full power of educational and research opportunities across the university to reach deeper competency in their industries and areas of interest. Johnson offers seven different MBA programs, spanning the U.S., Canada, Latin America, Mexico, and China, and is home to award-winning faculty and research.
Required Qualifications
Associate's degree and six years of high-level administrative experience OR an equivalent combination of education and experience.
Strong communication, computer, interpersonal, organizational skills required as are a high degree of professionalism and the ability to maintain the confidentiality of sensitive material.
Excellent written and verbal communication skills.
Excellent organization and time management skills.
Good judgment and maturity.
Very strong MS Office skills, particularly Word, Excel, PowerPoint, and Outlook.
Budgeting experience.

Familiarity/experience

with various social media platforms and graphic design programs.
Ability to work in a fast paced, busy environment, under tight deadlines, with a demanding client group, in a calm and efficient manner is essential.
Attention to detail and accuracy.
Excellent interpersonal skills and ability to interact with multiple internal/external stakeholders.
Preferred Qualifications
Bachelor's degree.
Experience working in a program support role.
Experience with Salesforce, OBIEE, Access, WordPress, Photoshop, and Illustrator.
Data analysis skills.
Experience in project management and process improvement.
Experience in higher education.
Experience in event-planning.
Interest in and basic knowledge of management and its relationship to social and environmental (sustainability) issues.
Understanding of basic marketing and public relations concepts.