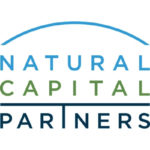 Website Natural Capital Partners
Location: US-based, remote (EST)
Overview:
ClimateCare and Natural Capital Partners have recently merged and are expanding their Portfolio Management & Global Markets team to support the company's rapid growth. The combined company has been responsible for the reduction of more than 100 million tonnes of CO2e and will have access to upwards of 600 projects reducing and removing emissions across 56 countries. The team works with more than 500 clients across six continents, including Microsoft, Sky, Logitech, Bain and Company, PwC, Salesforce and MetLife, providing the solutions to deliver on their ambitious carbon neutral and net zero goals.
For more than 20 years, both companies have been at the forefront of delivering the highest quality solutions to make real change possible: reducing carbon emissions, generating renewable energy, building resilience in supply chains, conserving and restoring forests and biodiversity, and improving health and livelihoods.
In this role you will be part of our Portfolio Management team, responsible for research and analysis of the voluntary carbon market. You will liaise with our sourcing, relationship management and proposals teams. This is an entry level role with great progression opportunities in the growing organisation.
Responsibilities:
• Gathers market intelligence and identifies industry trends with regards to the Emission Reductions on voluntary carbon market and any similar instruments
• Tracks market pricing based on offers from suppliers and public reports
• Provides the Portfolio Management team with market pricing and trends reporting manipulating data into a digestible format
• Liaises with various teams (sales, portfolio management and the executive board) to collect inputs and data
• Provide accurate and timely information in concise format and communicates it internally
• Record intel into local systems (CRM system inter alias).
Qualifications:
• University degree in any numerate discipline, ideally in Environmental Sciences, Geography or Business
• Excellent analytical skills including high level of numeracy
• Proven ability to work with systems and extract systems data for analysis within Excel
• Ability to work within strict deadlines
• Maintaining effectiveness when experiencing major changes in work tasks or the work environment; adjusting effectively to work within new work structures, processes, requirements, or cultures
• Demonstrated belief in and commitment to climate change mitigation and broader sustainability objectives
• (Desirable) Experience working in international teams is desirable
• (Desirable) Basic understanding of the voluntary carbon market and the key principles of the voluntary carbon standards.