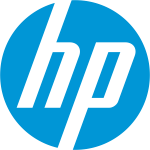 Website HP
Locations: Sant Cugat del Valles, Barcelona, Spain; Zapopan, Jalisco, Mexico; South West, Singapore; Vancouver, Washington, USA; Boise, Idaho, USA
Overview
HP is an industry leader in sustainability and has announced ambitious goals to address Climate, Human Rights, and the Digital Divide. Our mission is to innovate new and reinvent existing technologies that make life better for everyone, everywhere. HP aims to be Net Zero by 2040, with interim goals of carbon neutrality for portions of the company by 2030. We are expanding our bench of Life Cycle Analysis (LCA) and Climate specialists to advance these goals through the entire value chain of the company.
This position is focused on applying developed subject matter knowledge in areas of LCA and Climate expertise to HP's supply chain. The objective is to understand supply chain carbon impacts, prioritize areas for reduction, create methods to assess supplier impacts and reduction opportunities, apply supplier reduction opportunities to LCA models, and track reductions against company goals.
This individual will solve common and complex business issues within established guidelines and recommends appropriate alternatives. Works on problems of diverse complexity and scope. May act as a team or project leader providing direction to team activities and facilitates information validation and team decision making process. Exercises independent judgment within generally defined policies and practices to identify and select a solution. Ability to handle most unique situations. May seek advice in order to make decisions on complex business issues.
Responsibilities
Leads supply chain LCA activities, apply climate expertise to recommend target reduction areas, and track reductions against established targets.
Independently identifies solutions to common and complex issues, by applying strong understanding of supply chain and LCA.
Interprets data to identify major conclusions and formulate summaries.
Develops tools and processes for partner organizations to implement and execute carbon reductions
Develops and updates HP-specific LCA tools to enable supply chain carbon reductions
Acts as a peer leader on a cross functional project team.
Owns decision-making within projects and contributes to strategic supply chain solutions to managers.
Acts as a resource and sustainability spokesperson to other business units for issues on supply chain.
Education and Experience Required
First level university degree or equivalent experience; may have advanced university degree.
Typically 4-6 years of experience in a supply chain function.
Prior experience in LCA and carbon footprint
Knowledge and Skills
Experience in GABI LCA software, knowledge of climate standards (SBTi, CDP)
Expertise in supply chain and carbon integration
Very strong analytical skills.
Extensive knowledge of Excel, PowerPoint, Access, and high-level modeling tools.
Very strong written and verbal communication and presentation skills; mastery in English and local language.
Demonstrated team and project management skills.
Developed business acumen, including understanding of HP's overall business model.
Proven track record in delivering results by working with cross-functional teams.