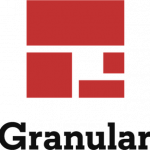 Website Granular
Location: San Francisco, CA
Overview
More than seven billion people depend on farms for healthy and affordable food. By 2050, the global population will surpass nine billion and farmers will need new ways to deliver on this surging demand. They'll be seeking options that both sustain the environment and help them to be economically viable, and are increasingly turning to the world's leading Farm Management Software (FMS), Granular.
As an organization, we are committed to delivering the most innovative and industry leading digital products that our customers will love.
The Carbon Business Development Lead will build our partnership ecosystem across the industry. They will also own key initiatives to quickly scale our business.
At Granular, you'll have the opportunity to work with a top-tier leadership team with proven entrepreneurial expertise to reshape the $3 trillion agriculture industry. We're growing quickly, and expanding our team. We're looking for proactive, intellectual, and versatile individuals to join our team to improve the lives of our farmers.
Throughout the pandemic, we've provided an employee-focused response to COVID-19 where safety is key. As of July 2021, we reopened our Johnston, IA and Champaign, IL office hubs and now offer a hybrid approach of intentional in office time to work and collaborate, balanced with the flexibility to work from home. Our San Francisco office will reopen this fall.
What You'll Get to Do
Own the entire pipeline to build key industry partners throughout the agriculture value chain and beyond
Use your experience working in sustainability or climate accounting to develop strategies develop Corteva's offerings to best serve farmers, partners, and the climate
Bring your structured problem solving to a team of domain leaders to help drive team focus and accelerate our impact for our customers and our business
Position yourself as a leader on the team who can continue to be successful to grow into strategy, go-to-market, or product roles
Who You'll Do it With
Growing and tight-knit team of passionate doers who are trying to align environmental and market incentives to support our farmers, our business, and our world. Diverse team includes science, business, and product development
A leadership team invested in your personal and professional growth to provide you with ownership, support, and experiences to set you up for personal success
The entire Granular organization — you'll plug into diverse functions and get exposure to our most senior leaders and cutting edge industry partners
Who You Are
Are you inspired to help farmers while building a business that also helps the world?
We need a low-ego, high passion individual who can drive the next level of growth in our carbon business! This person needs to be committed to learning, have strong ownership of their work, and must want to work across the team.
Experience in sustainability/climate sector with knowledge of key climate frameworks including SBTI, GHG Protocol, Value Change Initiative, and registry protocols.
Direct experience in agriculture and/or technology is a strong plus
A great communicator both inside and outside of the organization to include strong verbal, PowerPoint/google slides, and written
Strong background of building new offerings and developing strategies with a proven track record of working through ambiguity and with limited input
Holder of an MBA, advanced degree, or equivalent work experience preferred
Who We Are
Granular is Farm Management Software (FMS) that is helping thousands of farmers to build stronger farms today and steward their lands for generations to come. Granular uniquely combines an industry-leading support team with the most recommended suite of easy-to-use powerful software to help farmers and their teams run all aspects of their farm business. From financials to agronomy to operations, farmers are now able to make data-driven decisions with greater confidence in an increasingly challenging environment.
Granular was founded in 2014 with the mission of helping farmers run more profitable and efficient business instead of maximizing bushels. Built as a collaboration between several of the most advanced family farms and top technology investors including Google Ventures, Granular is widely credited for launching the first modern, built in the cloud and mobile-centric FMS in 2014. In 2017, Corteva Agriscience acquired Granular to bring together the best technologists, scientists, and entrepreneurs from across the world with its global presence and deep resources to serve the needs of farmers through the transformative effects of digital technologies.
Today, our over 400 passionate employees are on a mission helping our customers solve their problems today and for food demands in the future by shaping agriculture through continuous innovations in farm productivity, profitability, and environmental sustainability.