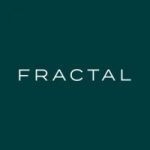 Website Fractal Agriculture
Location: Remote, US
Overview: 
The Capital Markets MBA Intern will have the opportunity to be in the thick of launching the next generation, tech-enabled real asset financial product. This person will be a key member of our team in getting to our fund close helping to enable investor outreach, doing critical fund
analysis, preparing key documents, and helping to model and communicate our investment strategy. This person will also play a key role in refining the financial product to ensure it meets the needs of farmers and investors. This person will report directly into our Head of Capital Markets & Finance and also support product work with the CEO. This is a part-time position, anticipated to be approximately 10 hours per week. The right person for this job is someone who is looking to get the unique experience in launching a financial product that incorporates both technology and impact investing. This could be someone looking to drive impact in agriculture, general impact investing, or real assets
investing. This person will need to be ready to step up and work across functional and technical areas to dive in and own work.
The ideal candidate is someone who is self-driven, intensely collaborative, and is a quick learner as it relates to both the domain (agriculture, real assets investing) and work content (financial modeling, investor research, financing contracts, and more).
Responsibilities: 
Fundraising Support and Investor Research – Participate in building our
fundraising strategy including materials development, investor research,
identifying prospects, investor outreach, due diligence support, and participation
in meetings
Fund Strategy Research – Conduct analysis on key elements of the fund
investment strategy to strengthen our investment materials and help to close
early deals
Qualifications: 
Essential: We welcome all candidates who possess a majority of the following
experiences and skills to apply

Previous experience in an investing/finance role or sales position, or
experience with financial products. Candidates with a strong interest in
these areas but without direct experience, who can demonstrate a
commitment to learning, are also encouraged to apply.
Proficiency with Excel, Customer Relationship Management (CRM)
software, and PowerPoint.

Nice to have: not essential but would be advantageous for the role

Prior experience in real estate, agriculture, private equity funds, or similar roles.
A demonstrated interest in the agriculture industry and/or fintech sector including climate finance.
Next Steps: Please email Aaron Desatnik at aaron@fractal.ag with a resume