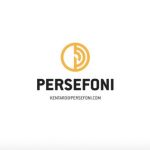 Website Persefoni
Location: Remote
Overview
The Business Growth team enables operational excellence across Persefoni as the company scales. We partner with leaders of all departments to help them build business capabilities that drive and sustain our rapid growth. The Business Growth Summer Associate will work collaboratively with teams across the company to design and codify how we approach critical growth activities. For example, you might partner with the Ops team to build our repeatable playbook for entering new global markets, or with the Marketing team to define and standardize our campaign strategies. With exposure to high-priority topics and senior management, you'll deliver plans and assets that will guide Persefoni's growth.
Company Overview
Our mission is the enablement of every organization and person with the technology to positively impact the health of planet Earth. Persefoni is creating an all-in-one platform that allows organizations to measure, analyze, and reduce their Enterprise Carbon Footprint. Our goal is to provide our customers unprecedented visibility and insights into the impact their organization has on the environment. Leveraging the latest breakthroughs in data science and software, our technology will empower teams and leaders to mobilize their organizations to continuously improve their greenhouse gas emissions metrics.
Core Values
Sustainability: We are committed to sustainable business practices across our entire operation and culture. We go beyond achieving balance. We are a net-positive contributor to the environment, our employee's lives, and the global community.
Impact: We are focused on and passionate about tackling the biggest and hardest problems that will have the greatest impact. We create significant, not incremental, solutions.
Collaboration: We are always aligned in our goals and efforts to create the most impactful technologies possible. Constant cooperation across our company, customers, and partners is our standard mode of operating.
Equality: We value and respect people and organizations of all backgrounds. Ours is a culture of innovation, creativity, diversity of thought, and inclusion.
Responsibilities
Serve as a key member of the Business Growth team to drive business capabilities improvement at Persefoni
Develop strategies and playbooks that establish best practices for critical growth-oriented activities in the company
Partner with functional leads across departments to document processes, challenges, and solutions for these growth activities
Conduct research and analyses to validate strategies and identify process improvement opportunities
Support additional ongoing Business Growth initiatives including cross-functional capability building projects
Learn about Persefoni by engaging with leaders and teams in areas of interest to you
Qualifications
Currently enrolled in an accredited MBA program, or equivalent, and completed your first year of studies
2-4 years experience at top-tier management consulting firm or applicable experience in strategy, operations, finance, or human capital consulting
Demonstrated experience working with cross-functional teams and stakeholders to solve tough qualitative problems, distill complex ideas, and create well-structured and agreed-upon deliverables
Genuine interest in climate tech, combined with a positive attitude and curiosity to learn about diverse aspects of a growing startup business
Balance of high-level strategic perspective with strong motivation to roll up your sleeves and dig into the nitty-gritty details
Excellent analytical and organizational skills and effective written and verbal communication
Strong proficiency with slides and spreadsheets
Experience in tech or startups is nice to have (preferred)