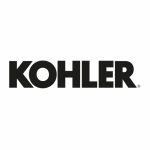 Website Kohler
Location: Kohler, WI
Overview:
If you are entrepreneurially minded, are a self-starter, and motivated to make real impact by implementing business solutions for social problems, please read on!
The Business Dev Manager – IfG (Innovation for Good) is responsible for the sales and business growth of both existing IfG products (ie. Kohler Rinse, Kohler Cleanse) and future products emerging from Innovation for Good. The individual will play a leading role connecting Kohler's IfG products to entities driving community change in the WASH space around the globe. With a focus on developing and executing a sales strategy, as well as coordinating the overall IfG channel strategy, the Business Dev Manager will drive sales growth and increased impact through IfG product solutions. Frequent visits and engagement with customers, distributors, and NGOs in target markets globally will be essential to build a pipeline of sales and business development opportunities for the IfG portfolio. A unique opportunity to leverage strategic thinking and engagement skills, this individual will travel to customer events, tradeshows, and partner events to represent IfG products and serve as the face and voice of Kohler's IfG business internally and externally. In addition to sales, this role will lead product management activities for the IfG product portfolio including, but not limited to, pricing, sales and marketing programs, product training, supporting new product development as needed.
Specific Responsibilities:
Primary responsibility will be to meet or exceed the sales plan for all IfG products. This will include frequent international travel to meet current and future customers, distributors, NGO partners, etc. with the goal of building a robust sales pipeline for IfG products.

Engage with customers, distributors, etc. to identify their unique market needs and build a sales pipeline of opportunities for IfG products.

Collaborate with external sales consultants to identify new projects and business opportunities to deliver against forecast.

Manage and onboard new customers for existing and future IfG products, generate sales orders.

Identify, recommend, lead, and implement commercialization and/or technology partnerships needed for piloting and distributing IfG solutions.

Maintain continuous awareness of competitive products, pricing, performance, market share, etc., for the purpose of filling category portfolios, building new business opportunities and coordinating displacement strategies.

Drive the establishment and enhancement of partnerships between pertinent organizations, government entities, distributors, and NGOs to ensure specific business value and objectives.

Create and maintain a visualization tool (mind map) to help communicate the complexities of the Kohler partnership network.

Support in coordinating and managing trade show exhibits and point-of-sale display offerings.

Assist in development and distribution of sales samples and sales/marketing aids.

Prepare sales bulletins and letters to communicate with internal departments as well as distributors and secondary customers regarding marketing programs and policies.

Engage with internal and external stakeholders which can contribute to the development of new product ideas to satisfy consumer needs, ensure marketability, and deliver triple bottom line success through these solutions.

Provide input on overall strategy development for Kohler Innovation for Good products.

Must exemplify "Believing in Better" and believe in "Gracious Living for All".
Skills/Requirements:
Minimum two to three years professional experience with sales, business development preferably with emerging markets.

Familiarity and experience with product marketing (pricing strategy, channel development, new product development) and P&L management exposure.

Bachelor's degree in business or marketing is required. Master's degree is preferred with a focus on marketing or business.

Analytical thinking, strong planning, execution, and problem solving.

Strong written and oral communication with a variety of audiences.

Skilled in building and maintaining relationships.

Comfort with ambiguity, entrepreneurially minded, creative.

Experience or strong interest in developing world markets in the WASH space and the nonprofit sector.

At ease in a variety of cultural, geographic, and operational situations, demonstrating curiosity and cultural sensitivity with a diverse range of people with an entrepreneurial and open-minded approach.
Travel:
 

Domestic and international travel required. Customer/market visits as needed, approximately 40% travel will be expected.
Why work at Kohler?:
Kohler Co.'s mission is to contribute to a higher level of gracious living for those who are touched by our products and services. We understand that it takes investment in our associates' development to make that happen.  So, we offer ongoing investment in each individual's personal development and the opportunity to collaborate with others across functions and roles at Kohler.  
In addition to the investment in your development, Kohler offers a benefits package including a competitive salary, health, vision, dental, 401(k) with company matching, and more!