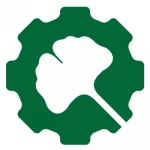 Website Ginkgo Bioworks
Location: Boston, MA
Overview
Ginkgo is a publicly-held, well-funded, high-growth biotech company in Boston that is redesigning the living world to solve some of the globe's growing challenges in health, energy, food, materials, and more. Our mission to "make biology easier to engineer" is poised to disrupt multiple industries by leveraging our innovative data, automation, and scale capabilities in biological engineering. Depending on level of experience, we are seeking a Manager/Associate Director/Director or Senior Director Business Development to join our dynamic, passionate, and collaborative team dedicated to cultivate and execute new business partnerships within Ginkgo's space.
Your experience, education and years of experience will determine your level/title. As a Manager/Associate Director/Director/Senior Director of Business Development for Commercial Cell Engineering – Agriculture, you will be a core part of the Business Development team at Ginkgo. You will be scouting new areas within the agriculture industry (e.g. chemical and biological crop protection agents; animal health; plant cell engineering) where Ginkgo's platform can effectively serve as a disruptive technology.
We are seeking candidates for Manager/Associate Director/ Director/Senior Director of Business Development who are enthusiastic about pitching, negotiating, and closing new deals and business opportunities. Please include a deal sheet with your application if available.
Responsibilities
Actively seek new opportunities in Agriculture in coordination with Ginkgo's Business Development team
Identify new markets that Ginkgo should enter
Negotiate, close, and execute deals with customers in identified markets
Speak and meet with potential partners at industry conferences
Guide and coordinate Business Development related activities with other groups and functions across the organization
Travel as necessary
Qualifications
Bachelor's degree in science field, business, or finance; master's degree or PhD a plus
Title and level will be determined by experience and education
For a Director level ideally 6-8 years experience minimum + MBA or MBA equivalent or 8-10 years post undergrad for Director
For a Director level Minimum 12 years of post undergraduate experience if MBA or MBA equivalent or 14 years of post undergraduate experience with PhD qualified for base level Senior Director
Fewer years of experience and masters not required for lower level/title positions
For a Manager level ideally 4-6 years of experience. Director level ideally 6-8 years experience minimum + MBA or MBA equivalent or 8-10 years post undergrad for Director
Understanding of the biotechnology industry and its applications
Proven Business Development track record is required, with drive to pitch, negotiate, and close new deals and business opportunities
Demonstrated ability to thoughtfully expand existing partnerships
Passion for collaboration and significant experience in relationship-building, and to leverage and convert market knowledge and relationships into business opportunities
Motivation and ability to innovate while working towards Ginkgo's goals
Excellent communication skills, emotional intelligence and an ability to work across organizational boundaries
Eagerness to learn quickly in a fast-paced environment and enthusiasm to be a part of Ginkgo's mission