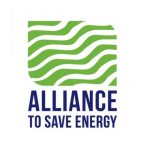 Website Alliance to Save Energy
Location: Washington, DC
Salary: $40,000-50,000
Overview
The Alliance to Save Energy is a nonprofit, bipartisan coalition of business, government, environmental and consumer leaders advocating for enhanced energy productivity to achieve economic growth, a cleaner environment, and greater energy security, affordability and reliability.
Responsibilities
Strategic Initiatives
Support the VP of Research & Analysis' management of primary Strategic Initiatives, including the Active Efficiency Collaborative. Includes supporting the Steering Committee by maintaining the roster, scheduling, and managing meeting logistics.
Develop content for the Collaborative website, with a focus on supporting case study development.
Provide research assistance, including drafting and editing Collaborative deliverables and responding to requests for data or fact-checking related to active efficiency.
EE Impact Report & 50×50 Action Network
Conduct research and draft content as requested by the Research & Analysis VP and Manager.
General Research & Analysis
Conduct quantitative and qualitative analysis on federal energy efficiency legislation, policies and programs, including researching existing initiatives and scoping new proposals.
Respond to requests for data or fact-checking related to energy efficiency policies and proposals, including preparation of relevant graphs, tables, slides, and presentation materials.
Contribute to the preparation of whitepapers, fact sheets, and digital content (blog posts, articles and other media pieces, etc.) in support of Alliance research efforts.
Provide support to the senior research and policy staff on projects and research initiatives as needed.
Requirements
Bachelor's degree in a field with strong analytical emphasis (e.g. science, engineering, political sciences).
Master's degree preferred, and/or 2+ years of professional experience in a policy-related field.
Experience working with external stakeholders including policymakers, regulators, and program managers.
Demonstrated skills in data and policy analysis
Strong communication skills, both oral and written
Willingness to learn new topics
Collaborative work ethic
Compensation:
Salary range is $40,000-50,000, based on experience. The Alliance offers a generous benefits package and a comfortable work environment in downtown Washington, DC, convenient to Metro. Employees are currently teleworking due to COVID-19.
Consideration of candidates will begin immediately and continue until the position is filled. The Alliance is an equal opportunity employer.