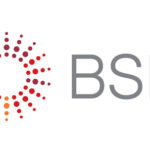 Website BSR
Location: New York, NY, Washington DC, San Francisco, CA
Overview:
BSR® is a sustainable business network and consultancy focused on creating a world in which all people can thrive on a healthy planet. With offices in Asia, Europe, and North America, BSR® provides its 300+ member companies with insight, advice, and collaborative initiatives to help them see a changing world more clearly, create long-term value, and scale impact. Visit www.bsr.org for more information about BSR's 30+ years of leadership in sustainability.
We are proud to say that we have a team of some of the most talented and motivated people working on sustainability in our global offices in Copenhagen, Guangzhou, Hong Kong, London, New York, Paris, San Francisco, Shanghai, Singapore, Tokyo, and Washington, D.C.
Position:
The Associate Director will sit within BSR's Sustainability Management team in the US, though will work across the organization's global industry and practice teams on a range of consulting projects and collaborative initiatives, with particular focus on sustainability reporting. The successful candidate will direct consulting projects and collaborative engagements that provide high value to BSR members and leading companies that are interested in improving their sustainability reporting and performance.
Project Direction and Implementation: Associate Directors transition from project management to project direction. In the Project Director role, they lead delivery of consulting services to members. This role in particular will focus on reporting projects (e.g., gap analysis, reporting strategy) and adjacent Sustainability Management service offerings (e.g., materiality, sustainability strategy development, governance). The successful candidate will lead BSR's Future of Reporting collaboration, a working group of approximately 90 BSR member companies interested in achieving and driving best practice on sustainability reporting.
Thought Leadership and External Representation: Associate Directors represent BSR to external audiences by presenting at conferences, writing publications, forming external partnerships and creating other opportunities to raise BSR's profile more broadly. This role will lead BSR's tracking of sustainability reporting regulations and trends, develop communications insights (e.g. blogs), and present on sustainability disclosure best practices. While BSR does not author sustainability reports, the successful candidate would leverage their thought leadership alongside insights gained from BSR collaborations to help members identify and achieve best practice in reporting, thereby enabling them to improve performance on material sustainability issues.
Member Services and Relationship Management: Associate Directors manage member relationships and provide support to drive recruitment, retention and impact. Beyond maintaining day-to-day client relationships, member support would entail partnering with other relationship managers at BSR to respond to questions on sustainability reporting trends and best practice.
Business Development: Associate Directors build deep relationships with senior executives and business leaders within BSR's member base, and they develop new business opportunities across their cluster portfolio. Business development in this role focus primarily, though not exclusively, on reporting projects in the US and in Europe.
Cluster Leadership: Associate Directors contribute to the management of their clusters by working closely with cluster leadership, facilitating cluster meetings, and leading talent reviews. The successful candidate will lead Reporting & Disclosure within the Sustainability Management team, under the direction of the Managing Director, Business Transformation.
Compensation:
At BSR we have implemented a transparent total compensation framework with an emphasis on internal equity. In order to maintain our equity our hiring range for this position is $104,946-$120,000 (plus an 8% target bonus).  Location adjustment will apply if the successful candidate resides in NY or SF.
Qualifications:
10 years of experience from a top-tier consulting firm, large company (i.e., as Sustainability Manager/Director or Reporting Lead), ESG rating agency, NGO or similar role. Direct experience in sustainability reporting is an asset.
Deep familiarity with—and genuine interest in—the future of the sustainability reporting landscape, including reporting standards, regulations and their requirements (including but not limited to SEC, IFRS/ISSB/SASB, CSRD/ESRS, GRI, TCFD, the EU Taxonomy and others). Knowledge of financial reporting standards and/or the step-change needed for companies to track and report assurable ESG data would be an asset.
Proven leadership skills, including a demonstrated ability to mentor other team members, generate business opportunities, manage multiple projects under tight deadlines, and deliver for internal or external clients.
Collaborative mindset and the intellectual agility to work with companies in various industries.
Excellent presentation and facilitation skills.
Strong organizational skills and analytical skills. Exceptional communications and interpersonal skills.
High degree of fluency in English, with fluency in a second language a plus.
Self-motivated with a capacity to work and thrive in a growing, fast-paced environment.
Willingness to undertake up to 15% business travel.
High ethical standards and commitment to BSR core values of leadership, respect and integrity.
Any offer of employment is conditioned upon the successful completion of a background investigation.