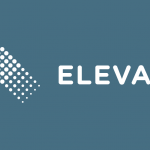 Website Elevate
Location: Remote (Michigan)
Overview:
The Associate Director, Policy supports Elevate's mission by ensuring its programs are well-adapted to the policy environment and by bringing Elevate's practical expertise to policy discussions. This position develops policy initiatives and advocacy efforts at the state and local level to further Elevate's mission. The Associate Director will work on behalf of Elevate and as a member of policy-oriented coalitions to advance legislative and regulatory policies that promote energy efficiency, renewable energy, and building decarbonization in Michigan.
The Associate Director, Policy reports to the Principal Director, Policy. This position is located in Michigan and is currently remote with occasional travel required, including to Elevate headquarters in Chicago, Illinois.
Responsibilities:
Manage organization's clean energy and state-centered energy policy activities in coordination with relevant program teams and other policy staff.
Inform program teams of changes to regulatory and legislative requirements for compliance purposes.
Represent Elevate at external policy forums, including in-person meetings, conference calls, and events that occur outside daytime working hours.
Develop, support, and maintain relationships with policymakers, external stakeholders, and internal customers.
Assist with development of Elevate's policy positions.
Serve as Elevate's energy policy expert in Michigan and provide expert opinions as required.
Research policy and industry conditions related to Elevate's mission.
Draft fact sheets, comments, testimony, and other materials to educate policymakers and stakeholders on Elevate's positions.
Effectively communicate Elevate's mission and policy positions within and outside Elevate.
Draft grant reports, board reports, presentations, and other deliverables.
Manage interns.
Maintain law license, if applicable, to support regulatory advocacy.
Disseminate policy information internally to Elevate staff.
Manage travel, expense reports, timesheets, and other administrative needs following Elevate processes.
Provide occasional event planning and scheduling assistance.
Perform other duties as assigned.
Qualifications and Skills:
Bachelor's degree in a relevant subject area, Master's degree or J.D. preferred
Minimum of five (5+) years of experience in clean energy or climate advocacy
Deep commitment to communities that have been historically disinvested
Familiarity with energy policy and its practical implications
Familiarity with workings of state, local, and federal government
Demonstrated persistence, initiative, and creativity
Demonstrated ability to work within a team and with people of all backgrounds, ethnicity, cultures, and political viewpoints
Excellent interpersonal, writing, and oral presentation skills
Ability to maintain confidentiality required
Willingness to travel, including occasional overnight business travel
Organization Description:
We design and implement programs that reduce costs, protect people and the environment, and ensure the benefits of clean and efficient energy use reach those who need them most.
At Elevate, the greatest asset of our organization is the kind of people we attract. Elevate employees co-create our energetic and collaborative environment, where constant learning and service to others take priority. We empower individuals to challenge conventional thinking in pursuit of innovation and we seek dynamic, hardworking team members who are inspired to work with people of diverse backgrounds and perspectives. Every day we make a difference by placing our team, clients, and community partners first. From our mission to our focus on staff wellbeing and career development opportunities, there's no better place to grow your career than Elevate.
Compensation:
The total compensation for this position includes health and welfare benefits (medical, dental, vision, etc.), defined contribution benefit (401k with contribution), professional development, generous paid time off policies, and a flexible schedule. This is an exempt individual contributor position with a salary range of $100,000 – $110,000, based on experience.
To Apply:
To apply, please submit your cover letter and resume through our candidate portal at https://workforcenow.adp.com/mascsr/default/mdf/recruitment/. Search for "Associate Director, Policy, Michigan" to find the position listing.
Please note that Elevate will only contact candidates via an elevatenp.org email address. We will never ask a candidate for payment of any kind as part of the hiring or onboarding process or send payment to any candidate prior to completing the hiring and onboarding process.
No phone calls please.