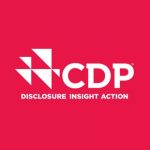 Website CDP
Location: London. Options for remote/hybrid
Deadline to apply: Midnight DMT, July 15th
Overview
Are you looking to join the global race to stabilise both the environment and the economy? Are you looking for a role that combines your professional experience with an ethical focus? CDP is where business leaders, financiers and policymakers turn for critical environmental information and innovative, systemic solutions.
This is an exciting, impact-oriented role working on a globally significant issue – the conservation and sustainable use of our ocean. You will be responsible for informing how CDP can put its disclosure mechanism to work to stem the ocean crisis, starting with one of the greatest threats to ocean health – plastic pollution.
The successful candidate will work with various teams across CDP and external partners to ensure the highest impact is achieved; deliver key interventions such as market research, indicator development, capacity building, integration into CDP's existing thematic strategies as well as internal and external engagement.
About CDP
CDP pioneered environmental disclosure in 2003, and today operates the world's only integrated environmental disclosure system, now covering climate change, water and forests. You will be joining one of the world's most influential environmental organizations, as our disclosure platform is a touchstone tracking the environmental performance of more than 13,000 companies with over 50% of global market capitalization, supported by our signatory investors who collectively represents US$110 trillion of assets under management. Added to this set of constituents are 1,000 cities, states, and regions, making CDP's disclosure platform one of the most comprehensive sources of data and insights. You will be part of a vibrant workplace that welcomes diverse perspectives, talents, and contributions, where innovation and impact are a way of life.
About the team
This role sits within the Water Security team. We are responsible for establishing the science-based frameworks, methodologies and partnerships that advance CDP's mission.
Responsibilities
CDP is seeking a highly motivated individual to help us develop a plan to use disclosure and transparency to drive positive ocean action by the private sector, capital markets and cities. You will be responsible for identifying the best way CDP can play a pivotal and strategic role in tackling this urgent agenda.
Your responsibilities will include:
Working in collaboration with the Global Director, Water Security to provide strategic direction to integrate ocean issues, starting with plastics, into CDP's existing theory of change, thematic strategies, disclosure frameworks, data products, communication plans and capacity building programs;
Developing and building strong relationships with key external institutions to inform and advance CDP's work on the issue;
Establishing CDP's evidence bank of the need for and value of ocean and plastic-related disclosure; and
Boosting the ocean and plastic-related understanding and capacity of key CDP teams.
If you are a motivated self-starter who enjoys taking ownership of a project and you want to contribute significantly to the vital work of CDP in catalysing action on ocean health, this is the role for you.
Qualifications
Demonstrable expertise in the conservation and sustainable use of the ocean, in particular, knowledge of how corporates, financial institutions and cities impact upon it.
At least 10 years of relevant work experience, ideally in the corporate, finance, city or not-for-profit sectors.
Strong experience of leading the development of strategic and operational plans.
Excellent written and verbal communication and training skills.
Proven ability to multi-task and meet deadlines.
A high level of self-motivation and drive.
Strong interpersonal skills and the ability to work with teams of individuals and colleagues.
Fluency in English.
This is an exciting role in a burgeoning program that we hope to expand across the globe as CDP expands its work.