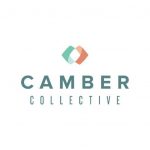 Website Camber Collective
Location: San Francisco, Seattle
Salary: $140,000-$150,000
Overview:
Camber Collective is a mission-driven strategy consulting firm dedicated to helping philanthropic, governmental, nonprofit, and mission-driven private sector organizations create a thriving future for people and communities around the world. Applying advanced research methodologies and strategy tools, we help clients understand complex social and systemic challenges, develop strategies to address those challenges, and form effective coalitions of partners to execute those strategies. ​ We hold ourselves accountable to those we serve and those impacted by our work – their voices and needs are firmly at the center of the work we do.
Responsibilities:
Developing hypotheses, leading research, and driving analytical efforts on client engagements, including building analytic models and performing qualitative and quantitative analyses
Shaping and writing client deliverables, including presentation materials and strategy documents
Managing research vendor relationships or junior staff as appropriate
Creating and managing workstream-level workplans on client engagements
Developing and maintaining relationships with client and Camber
Qualifications:
Outstanding analytical and problem-solving aptitude
Demonstrated interest in global and/or domestic social impact sector.
Proven ability to author clear and compelling presentation materials and strategy documents
High level of emotional intelligence and strong communication and facilitation skills
Intellectual curiosity, humility, self-awareness, and desire to be on a journey of continual improvement and innovation
3-5 years of strategy consulting or equivalent experience (McKinsey, BCG, Bain, Monitor Deloitte, or similar firm); relevant expertise with government agencies, foundations, non-for-profit organizations, or the private sector is also desirable
Master's degree (e.g., MBA, MPH) or equivalent experience, completed or in progress with completion anticipated within one year
English language fluency
We especially encourage candidates of color and people from historically underrepresented groups to apply. Camber is committed to addressing systemic inequities in consulting (as well as in the social sector as a whole), and we know that this work starts with us, including in how we recruit. To learn more about our intentions and approach, please see our values and our founders' commitment to equity on behalf of our firm.  
For details on the role and application process, interested candidates should watch this informational video. We will also have two live Q&A sessions October 5th and 6th 1-2pm PT for which candidates can register via Handshake, 12Twenty, or by contacting careers@cambercollective.com.