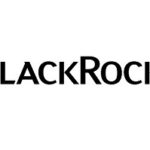 Website BlackRock
Location: NY, New York
Overview:
BlackRock Renewable Power ("BRP") was formed in 2011 as BlackRock identified the attractiveness of owning real assets and expanded their Alternatives offering through the creation of an infrastructure platform. BRP is today one of the largest renewable power investment platforms in the world managing more than $9.0 billion of capital through various discretionary funds. To date, BRP has a total invested portfolio of approximately 8.0 GW of generating capacity across 250 renewable generation and supporting infrastructure projects located in 14 countries.
The investment team comprises over 50 professionals who have significant renewable power/energy expertise. BRP is part of BlackRock Real Assets which currently manages over US$60 billion of assets across real estate and infrastructure investment strategies globally.
Responsibilities
Deal assessment and execution: Working with the team to assess and execute renewable energy project investments. This will include conducting due diligence, financial review, preparation of presentation material for investment committee etc.
Financial modeling: Developing, utilizing, analyzing and dissecting financial models in order to analyze project opportunities and conduct valuations both at a project and overall Fund level
Portfolio management: Assist in the management of investments in the portfolio, including ongoing interaction with the Technical, Finance and Operations teams

Market research: Research on potential investments, renewable energy policy and markets, competitors, technology etc.
Experience
3-5 years of experience within the financial and/or energy industry focusing on real asset acquisitions/transactions, project and/or corporate finance
A keen interest in renewable energy infrastructure investment
Experience in renewable energy (wind and solar) is required
Highly numerate with developed quantitative capabilities
Demonstrable financial modeling and evaluation skills are critical. In particular, a good understanding of accounting and/or leveraged finance / project finance modeling.
Deep knowledge of Microsoft Office suite (PowerPoint, Excel, Word)
Languages skills in addition to English will be valued
Able to manage workload effectively and deliver quality work on schedule
Enthusiasm and commitment to working in a friendly, entrepreneurial and team environment