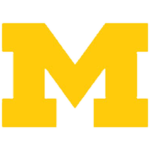 Website Ross School of Business
Location: Ann Arbor, MI
Overview
The Assistant Director of Admissions supports the recruitment of high-quality applicants to the Full-time MBA program (FTMBA). The Associate Director develops a cohesive yield strategy for students invited to interview and admitted to our program to enroll at Ross. This will include planning events, facilitating connections to current students and alumni, and developing content highlighting Ross' differentiators. You will report to the Senior Associate Director of Admissions for the FTMBA Program.
The Stephen M. Ross School of Business at the University of Michigan is a diverse learning community grounded in the principle that business can be an extraordinary vehicle for positive change in today's dynamic global economy. The Ross School of Business mission is to build a better world through business. Through thought and action, members of the Ross community drive change and innovation that improve business and society.
You Will
Manage all aspects of programming for candidates invited to interview (e.g., coordinating faculty mock classes, student and alumni panels, associated PPT decks, current student conferences/events, communications with candidates and internal participants).
Lead planning and execution for women's weekend and diversity weekend. Communicate with prospective students, current students, and alumni, as well as, coordinate volunteers, and execute programming.
Lead strategy and execution for all admitted student events and communications, including both in person and virtual events.
Manage 200 Student and 200 Alumni Ambassadors including selection, training, assignments, and communications
Conduct regular presentations and answer questions.
Follow up with applicants who start a FTMBA application to answer questions and assist with application completion. Help with initial screening and review of FTMBA applications.
Help plan and execute of on-campus or virtual recruiting activities.
Research, benchmark, and integrate new processes and technology to improve the efficiency and quality of services to all member groups including prospective students, applicants, current students and alumni.
You Have
Bachelor's degree and 5+ years experience in a professional environment, or equivalent combination of education and related experience.
Salary Information
The general salary range for this position is $50,000 – $57,000. Candidates can expect to be paid a competitive and equitable salary. Factors used to determine salary include experience, knowledge and skills for the position. All candidates are encouraged to discuss salary questions to honor alignment and transparency throughout the recruiting process.