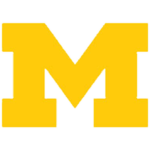 Website University of Michigan
Location: Ann Arbor, MI
Overview
Michigan Ross Executive Education offers a variety of public programs and custom programs serving business executives around the world. We provide programs globally, wherever our corporate clients request.
Both our open enrollment and custom programs for Executive Development are ranked among the best in the world.
The Assistant Director, Custom Programs will help Ross EE achieve our growth goals through client relationship management, overseeing the execution of sold programs in existing clients, and supporting the acquisition of new clients. The AD reports to a Managing Director.
You will oversee the delivery of contracted work to ensure programs delight our clients and lead to repeat business. As a team leader for assigned accounts, you will collaborate with our Program Deliver Team members.
You will develop in the role to take on business development responsibilities in the future such as setting client meetings, preparing proposals, making presentations, and contracting work. You will become familiar with the faculty and what they teach, and how to translate client needs into concise descriptions of Ross curriculum.
Over time, you will build a portfolio of target accounts through excellent execution of sold work leading to repeat business, listening for new opportunities within existing clients, and identifying and converting new leads.
The role includes a mix of in-house and travel-based activities.
Responsibilities
Contribute to our positive and inclusive work community by building trusting partnerships across the school, learning new skills, and taking responsibility for outcomes. Demonstrate a commitment to diversity, equity, and inclusion; treat others with respect, and help individuals feel they belong; listen, value feedback, and learn from the perspectives of others.
Custom Account Management
Manage assigned existing corporate accounts to enhance relationships and grow the business.
Grow the footprint of Ross EE services within assigned accounts.
Work with Program Delivery Team staff to ensure they have the information required to achieve their responsibilities.
Cultivate teamwork and a "1 team" approach for client teams working across all EE functions.
Achieve financial targets for all programs within assigned accounts.
Create business development plans for assigned accounts.
Other Client Management Responsibilities
Assist Managing Directors to prepare proposals, create presentations, seek out leads and convert inbound leads.
Develop deeper expertise in executive education content and curriculum design.
Use CRM, financial budgeting and event management systems.
Special Assignments
Serve on project teams to support EE goals for custom custom and open. For example, creating new approaches for multi-month residential programs, or helping launch new open programs.
Qualifications
A bachelor's degree in a relevant field or an equivalent combination of education and experience is required.
5 years of progressive experience in related positions in a complex matrix organization or equivalent combination of education and experience.
Write and present well.
Handle complex projects.
Find solutions even when many factors are not under direct authority.