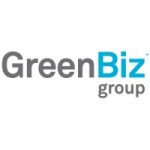 Website Greenbiz
Location: Oakland, CA or remote
Overview
GreenBiz Group is a fast-growing media and events company that accelerates a just transition to a clean economy. Through events that galvanize, stories that amplify and peer networks that bond, we define markets and advance opportunities at the intersection of business, technology and sustainability. We are a passionate team of people that builds and empowers communities to confront the threats of climate change and solve the thorniest challenges of our time.
Are you passionate about helping companies and governments transition to a net-zero economy?
We're looking for a full-time Analyst for Net Zero to join our collaborative and committed team. The Analyst will play a central role in the development of the Carbon Program at VERGE, our flagship climate tech event, and of VERGE Net Zero, a sister online event focused exclusively on net-zero strategy. The Analyst will also assist in the development and launch later this year of the GreenBiz Carbon Buyers Network, a members network dedicated to maximizing the climate impact of carbon markets. This position will report to the Vice President, Net Zero. Overall compensation (base salary + discretionary bonus or commission if sales) for this role will be provided commensurate with years of experience and qualifications within the following range: $90,000 – $120,000 plus health and wellness benefits.
Responsibilities
In collaboration with the VP, Net Zero:
Identify key trends, technologies and individuals in net-zero strategy to feature at VERGE 22, VERGE Net Zero and in meetings of the Carbon Buyers Network.
Develop the approximately 20 in-person sessions that will comprise the Carbon Program at VERGE 22 and the 18 virtual sessions that will comprise VERGE Net Zero.
Identify, recruit and spearhead coordination with content partners, moderators and speakers for both events and the members network.
Review and evaluate speaker proposals for VERGE Net Zero.
Develop ideas for and assist in the production of videos for the keynotes at VERGE Net Zero.
Draft titles and descriptions for sessions at VERGE Net Zero.
Provide feedback on applications for the carbon component of the VERGE Accelerate startup pitch competition at VERGE 22.
Assist in the writing and production of the Carbon Markets newsletter, to be launched later this year.
Be a willing, flexible and enthusiastic team member, ready to take on additional small tasks as needed to support the VERGE content and operations teams.
The Analyst will also have the opportunity to moderate sessions at both events, contribute to GreenBiz editorial, and work with sales and marketing to recruit partner organizations and sponsors for the events.
Requirements
At least two years experience working on issues relating to the net-zero transition in the private sector, government, a non-profit or in the media.
Excellent communicator with strong writing and interpersonal skills.
Strong attention to detail with exceptional time management, organizational and multitasking skills.
Ability to work independently with minimal guidance, demonstrating initiative, accountability and ownership of assigned tasks.
Ability to work internally with colleagues across teams, including sales and marketing and externally with customers and partners outside of GreenBiz.
An ambitious, creative personality, with a positive and enthusiastic attitude.
Quick thinking, learning and problem-solving capability.
Strong computer skills, including proficiency in Word, Excel and Google Apps (Drive, Sites, etc.).
A proven professional or personal commitment to sustainability.
Knowledge of GreenBiz and familiarity with our website, www.greenbiz.com.