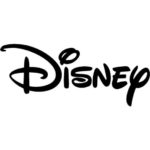 Website Disneyland
Location: Anaheim, California
Overview
The Environmental Integration team is responsible for developing plans and implementing initiatives that enable Disneyland Resort (DLR) to track towards and achieve The Walt Disney Company environmental goals. This analyst role is responsible for tracking, analyzing, and reporting progress, developing forecasts, and will support a range of initiatives by working across business functions. As part of the Environmental Integration team the analyst will focus on waste, emissions/energy, water projects and inspire positive environmental action at DLR.
Responsibilities
Develop and conduct assessments of environmental programs to measure effectiveness and provide real-time feedback to local teams
Identify and communicate opportunities to improve existing environmental programs.
Support the implementation of new environmental initiatives across the Disneyland Resort.
Team lead for utility report analysis, identify trends, and reporting to Corporate team.
Partner with engineering teams to evaluate technologies that advance our environmental objectives.
Qualifications
Demonstrated strong analytical and problem-solving skills with a sense of ownership and pride in delivering quality results
Strong attention to detail, data accuracy, and the ability to consolidate multiple sources of information into a cohesive story
Ability to manage multiple tasks and meet deadlines while working independently with minimal supervision
Strong written and verbal communication skills to convey data and analyses to partners at all levels
Proven success collaborating with a range of partners and understanding multiple perspectives
Advanced computer literacy
3+ years' experience of data analytics, environmental sustainability, engineering, or project management
Ability to quickly adapt and learn new programs and skills
Experience with data visualization and databases (e.g. Tableau, Power BI)
Experience with life cycle assessments
Experience obtaining sustainability-related certifications TRUE, LEED, WELL, etc.
Experience with data science or machine learning
Bachelor's Degree