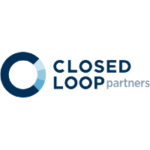 Website Closed Loop Partners
Location: New York, NY
Overview
We are seeking an Analyst / Associate to support the Portfolio Manager and senior investment team across the deal cycle – origination, due diligence, execution, and portfolio management – across all the credit funds. We are looking for a candidate who is interested in the areas of recycling, commodities and/or systems change. The key requirements include strong, demonstrated capabilities in accounting and financial analysis, an ability to work effectively as part of a small team, and an interest in the aims of social and environmental enterprise.
Support activities of the private credit funds' active origination strategy to develop pipeline and identify new investment opportunities – targeted research, outreach, and CRM input.
Undertake initial screening of inquiries and assessment of loan applications.
Assist with commercial and financial due diligence, performing market research and financial analysis, including review of historic and prospective financial information.
Build and maintain financial models for pipeline and portfolio companies.
Contribute to the drafting of presentations and investment memos for review by the senior investment team before submission to Advisory Board and Investment Committee.
Undertake environmental performance assessments of existing and prospective borrowers/investments.
Assist in preparation of legal documentation and contracts required to complete investments.
Support all aspects of investment portfolio management – monitoring the environmental and financial performance of existing investments, reviewing management information, and compliance with covenants.
About Closed Loop Partners
Closed Loop Partners (CLP) is an investment firm comprised of venture capital, growth equity, private equity and project finance as well as an innovation center focused on building the circular economy. We have built an ecosystem that connects entrepreneurs, industry experts, global consumer goods companies, retailers, financial institutions and municipalities. Our investments align capitalism with positive social and environmental impact by reducing waste and greenhouse gas emissions via materials innovation, advanced recycling technologies, supply chain optimization and landfill diversion.
The firm's private credit platform includes the Closed Loop Infrastructure Fund (CLIF), Closed Loop Beverage Fund (CLBF), and Closed Loop Circular Plastics Fund (CPF), and will continue to grow as we launch new funds. Our funds are created and backed by the world's largest retailers, consumer goods companies, and leading innovators in the circular economy, who have collaborated to invest in building comprehensive infrastructure to increase the circularity of various products and packaging across North America.
Qualifications
3 to 5 years of experience in accounting, fundamental credit analysis, or with a middle market lender
Bachelor's degree in finance or accounting
Committed to the values and objectives of Closed Loop Partners
Keen interest in sustainable finance and the development of the social and environmental enterprise sector
Ability to understand and evaluate company financial statements and accounts, strong financial analysis skills – a passion for delving into the details
Proficiency in Microsoft Office suite, including financial modeling in Excel
Excellent written and interpersonal communication skills; ability to relate to a wide and diverse range of individuals and organizations
Energetic and enthusiastic individual with the ability to work on their own initiative with minimal supervision
Willingness to travel (up to 25%)