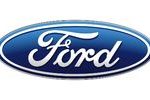 Website Ford Motor Company
Location: Dearborn, MI
Overview:
At Ford Motor Company, we believe freedom of movement drives human progress. And as you start your career journey, we also believe in providing you with the freedom to define and realize your dreams. We've got incredible plans for the future of mobility – and your future, too! We're working on some pretty amazing things, including autonomous and electric vehicles, data centers, micro services, and cloud computing.
As part of our Intern to College Graduate program, you'll discover unmatched opportunities to turn your higher education into real-world experience with a company that is redefining human mobility.
Experience:
The SE&SE Ford College Graduate (FCG) program is designed to provide an exciting and rewarding professional development experience for entry-level college graduates that enables them to establish a foundation for a fulfilling and successful career at Ford Motor Company.
Meaningful and challenging opportunities for FCGs to learn and contribute to the business priorities
Rotational assignments that build and strengthen sustainability, environment and safety core competencies
Opportunities for FCGs to utilize the network of leaders, mentors and other FCGs
To begin your program, you are assigned a "home" organization based on your interests, background and our business needs. You will be assigned a mentor, a member of the SE&SE management within your area, to advise and guide you through a core set of developmental assignments over 24 months. These assignments are structured to develop your skills and help to build your understanding of your home organization, SE&SE, and the key work you're doing. You will also interact with other activities such as Product Development, Manufacturing, and Technology & Software Platform to improve your understanding of Ford's structure and processes. Your development will be further supported by a number of technical and professional training opportunities. Once you complete the program, you will be placed within your home organization to continue building your engineering career and developing technical expertise.
"Home Organizations" include:
Automotive Safety Office (ASO)
Environmental Quality Office (EQO)
Sustainability, Homologation & Compliance (SH&C)
In ASO, we demonstrate our engineering, regulatory and analytics expertise in global vehicle safety to establish policies, develop strategies and provide independent guidance to protect our customers and strengthen Ford's reputation. We actively supply technical advice to government agencies regarding safety rule-making. We also provide technical analysis to corporate counsel on product litigation.
In EQO, we ensure that all of our Company production facilities comply with environmental requirements. We also implement innovative environmental initiatives to reduce waste and pollution.
In SH&C, we are exploring new business opportunities that may result from external climate change and social trends, including an emerging approach to sustainable urban transportation and industry development to address the mobility and accessibility needs of growing urban populations worldwide. We ensure that our cars and trucks comply with all vehicle safety, emissions, and fuel economy, and on-board diagnostics regulations. We actively contribute technical advice to government agencies regarding environmental rule-making.
Qualifications:
Pursuing Bachelor's or Master's Degree in one of the following fields:
Mechanical Engineering
Electrical Engineering
Environmental Engineering
Chemical Engineering
A GPA of 3.0 or higher on a 4.0 scale
Available for employment by September 2022
Outstanding interpersonal, leadership and communication skills