The Elements of Business Sustainability Series: Global Value Chains with Sean Ansett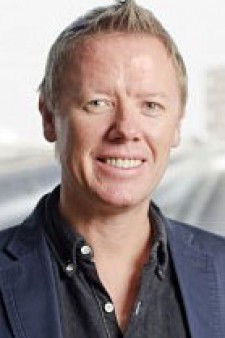 [vc_row type="in_container" full_screen_row_position="middle" scene_position="center" text_color="dark" text_align="left" overlay_strength="0.3″][vc_column column_padding="no-extra-padding" column_padding_position="all" background_color_opacity="1″ background_hover_color_opacity="1″ width="1/1″ tablet_text_alignment="default" phone_text_alignment="default"][vc_column_text]As part of its fall speaker series, please join the Erb Institute for a workshop with Sean Ansett, President of At Stake Advisors Ltd. Sean is a sustainability executive with 20 years' experience managing complexity, building multi-stakeholder partnerships, and spearheading change across the apparel, electronics and food sectors.
He is founder of At Stake Advisors Limited, a global sustainability consultancy focused on transforming strategy into practice in the areas of human rights, ethical trade, and environmental sustainability. Prior to founding At Stake Advisors, Sean Ansett was the Director of Corporate Responsibility at Burberry and Director of Global Partnerships at Gap Inc.
Sean's workshop will introduce codes of conduct and supply chain auditing and discuss the challenges of extending social and environmental standards to complex, far-flung and often opaque global supply chains.[/vc_column_text][divider line_type="No Line"][/vc_column][/vc_row][vc_row type="in_container" full_screen_row_position="middle" scene_position="center" text_color="dark" text_align="left" overlay_strength="0.3″][vc_column column_padding="no-extra-padding" column_padding_position="all" background_color_opacity="1″ background_hover_color_opacity="1″ width="1/1″ tablet_text_alignment="default" phone_text_alignment="default"][nectar_btn size="medium" button_style="regular" button_color_2="Accent-Color" icon_family="none" url="https://www.eventbrite.com/e/global-value-chains-tickets-52102453842″ text="RSVP now!"][/vc_column][/vc_row]